Nick Williams

Partner Litigation, Arbitration, and Employment

Languages

English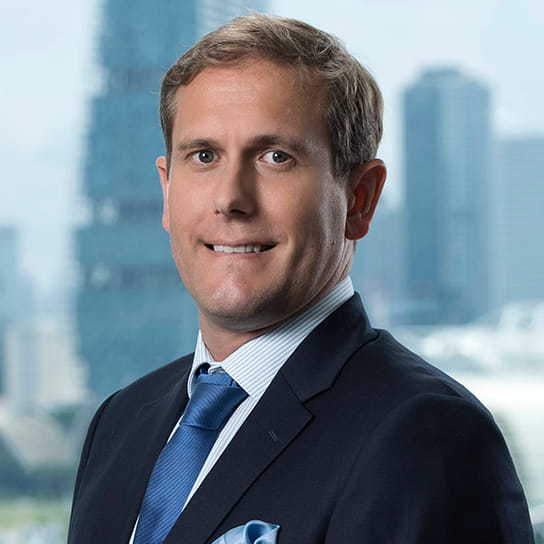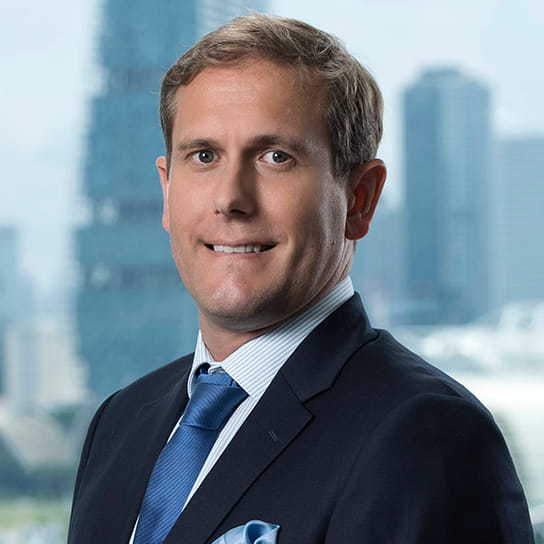 Nick Williams is a leading figure in Singapore's cross-border investigations and restructuring & insolvency markets.
In the investigations space, Nick works with clients in relation to compliance, bribery and corruption issues across a broad range of industries. His work spans Asia-Pacific and he is ranked in legal directories for his investigations work. One client testimonial reads "Nick Williams is young and tenacious, unafraid of delicate or even perilous situations. He is a strong interviewer who elicits solid information from client employees and others. He writes well, is quick on his feet, and has very sound judgment for a young partner".
Nick has worked with clients in dealings with regulators relating to bribery and corruption issues, and guides clients through difficult situations arising from their business in Asia-Pacific. He is described in Legal 500's 2021 Asia Pacific guide to White Collar Crime as "a growing force in investigations".
In the restructuring space, Nick represents banks, financial institutions, hedge funds, private equity investors, insolvency accounting firms and corporate creditors and debtors. His experience covers the Asia Pacific region, having worked on matters in Australia, Hong Kong, Indonesia, Japan, Malaysia, Singapore, Taiwan and Vietnam.
Nick works extensively on cross-border matters, and has significant experience in both out of court financial restructurings and formal insolvency processes (schemes of arrangement, judicial management, receiverships, liquidations).
Nick also has significant experience in commercial disputes & international arbitration.
Nick Williams is a brilliant tactician, well versed in the technical aspects with a keen eye for the big picture strategy.

Legal 500 Asia Pacific, 2023
Representative experience
Counsel to an oil and gas major in connection with a Russian bribery and corruption investigation, and associated recoveries in Singapore.
Counsel to an international construction and trade company on worldwide anti-bribery and compliance training, with a focus on the Modern Slavery Act and conflict minerals.
Advising a commodities trader on cross-border insolvency proceedings relating to the collapse of the Singaporean subsidiary of a major Chinese State-owned enterprise.
Advising a global drinks and brewing company in relation to insurance fraud, regulatory relations and police intervention in Singapore.
Advising a Korean bank on a cross-border dispute in Singapore and Germany relating to property investment fraud, involving asset tracing, insolvency proceedings, regulatory engagement and litigation.
Advising a Korean financial institution on a cross-border dispute in Singapore, the Cayman Islands and the BVI relating to fraudulent claims of ownership of shares in a major technology company.
Assisting a Japanese trading house to conduct an in-depth anti-bribery, anti-corruption and compliance due diligence on a variety of projects across APAC.
Advising a German renewable energy company on ABC, compliance and commercial risks in relation to their acquisition of a Vietnam-based joint venture project.
Advising an Indonesian energy JV in relation to an internal investigation concerning allegations of government corruption, in a US$1 billion project and a KPK investigation.
Advising a major energy company with respect to a regulatory investigation in Indonesia in relation to alleged corrupt activities, potential "state loss" claims and related project liabilities.
Counsel to a U.S.-headquartered hospitality and construction business with business interruption, employment issues, and an internal investigation in Vietnam.
Counsel to one of the world's largest pharmaceutical companies with respect to an internal investigation, employee action and crisis leadership in India.
Acting for a French bank on the organisation, production and assistance with requests by several international regulators with respect to certain accounts held with the bank.
Advising a global financial business on multi-jurisdictional regulatory enquiries across Asia-Pacific and the United States.
Assisting a leading technology company with addressing ABC and compliance issues from compliance staffing support, modern slavery and ESG considerations and risk for new business lines.
Advising a UK-headquartered life sciences company in relation to contractual and compliance issues across their emerging markets business, including in Singapore, Korea and India.
Advising a German private bank relating to multimillion Euro cyberfrauds in Hong Kong and Singapore. We strengthened controls, engaged with local regulators, traced funds and reduced further attempts.
Conducting an internal investigation for a global medical products and technologies company arising out of a whistleblower complaint.
Conducting a whistleblower-triggered internal investigation for a multinational corporation in Bangladesh, involving potential conflict of interest issues and kickbacks.
Assisting a major Japanese diversified industrial to conduct an anti-corruption due diligence exercise in relation to a power plant services company in Sri Lanka.
Education
Bachelor of Arts, Deakin University, 2006
Bachelor of Law, Deakin University, 2006
Court admissions
Supreme Court of Victoria
High Court of Australia
Memberships
INSOL International
Turnaround Management Association
IWIRC
Australian Restructuring Insolvency & Turnaround Association
2018 - 2023
Next Generation Partner
Legal 500
2022
Global Leader - Investigations
Who's Who Legal
2022
National Leader - Southeast Asia - Investigations
Who's Who Legal
2022
Thought Leader - Investigations
WWL Thought Leaders: Global Investigations Review
2018
Names to Know in Singapore
Global Restructuring Review
2018
40 Under 40
Asian Legal Business
2022 - 2023
Restructuring/Insolvency: International
Chambers Asia-Pacific
Webinar
Option 1: Wednesday, 8 March 2023 | Option 2: Thursday, 9 March 2023