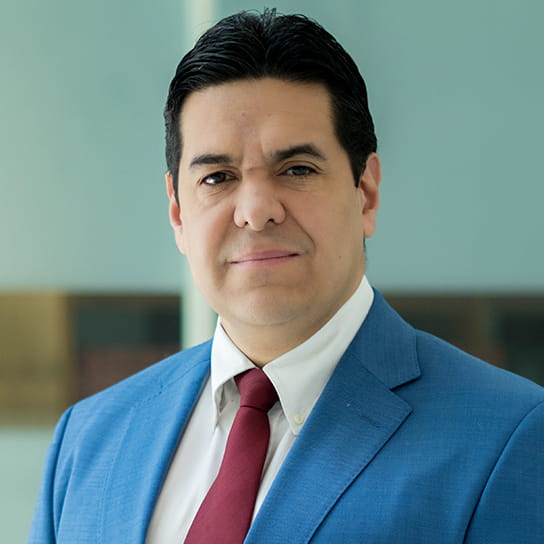 Victor Barrientos has 20 years of experience counseling governments, state-owned companies and multinational corporations in Latin America in their cross border transactions. His practice is focused on oil, gas, petrochemicals, mining, project finance, international financing, mergers and acquisitions, technology and licensing, international law, white collar crime investigations, compliance, EPC Contracts, joint ventures and public private partnerships.
Prior to joining Hogan Lovells, Victor managed the corporate international legal department of a major state-owned petrochemical company in Venezuela. There, he was active in complex negotiations that resulted in the development, construction, and financing of new petrochemical plants involving international engineering and construction companies, multilateral agencies, international lending institutions, and export credit agencies.
Victor is a seasoned international attorney with a practical and business-oriented approach which he uses to advise his clients in finding suitable solutions that meet their needs and their expected results.
Education and admissions
Education
LL.M. Banking and Financial Law, Boston University School of Law, 2001
Diploma, International Business Assistance, Harvard University, 2001
Law Degree, Universidad Católica del Táchira, 1999
Memberships
Member, Asociacion Venezolana de Derecho Financiero
Member, Latin American Corporate Counsel Association
Bar admissions and qualifications
Venezuela
Representative experience
Advised Ecuador Republic, through the Economy and Finance Ministry, in the negotiation of several loan contracts with China state creditors.
Advised Petroquímica de Venezuela, S.A. (PEQUIVEN) in IPC) for the construction of urea and ammonia production plants in the state of Carabobo, Venezuela.
Advised Petroleos de Venezuela, S.A. (PDVSA) in commercial debt transactions swap for financial debt with international suppliers.
Advised TransCanada and its Mexican subsidiary Transportadora de Gas Natural de la Huasteca, on the dispute negotiation with government entities in connection with a gas pipeline construction.
Advised the (PROINVERSION) in the preparation of the contractual guide and standard contract model to be used by the Republic of Peru in the development of its infrastructure projects.
Negotiated the EPC contract for the construction of a multimillion-dollar maritime terminal in Venezuela.
Negotiated a US$1m settlement agreement between a state-owned company and multinational company based in Italy.
Provided counsel to a Canadian mining company regarding the  possibility of developing a multi-million project for the extraction and commercialization of gold in Venezuela.
Represented companies in the oil sector for the development of a multi-  million refinery project in Puerto La Cruz, Anzoátegui state, Venezuela with a consortium of Chinese and Korean contractors.
Represented a state-owned petrochemical company in the development  of a multi-million project for the production of olefins and its derivatives, to be built in Maracaibo, Zulia State, Venezuela.
Represented a state-owned company in an international arbitration  under UNCITRAL rules arising out a dispute under an offshore drilling contract with an international contractor.
Advised state-owned Venezuelan companies in the settlement of several international commercial disputes related to the import of products.
Counseled an American entertainment company before Mexican courts, demanding remission to arbitration in dispute arising from a multiparty contract.