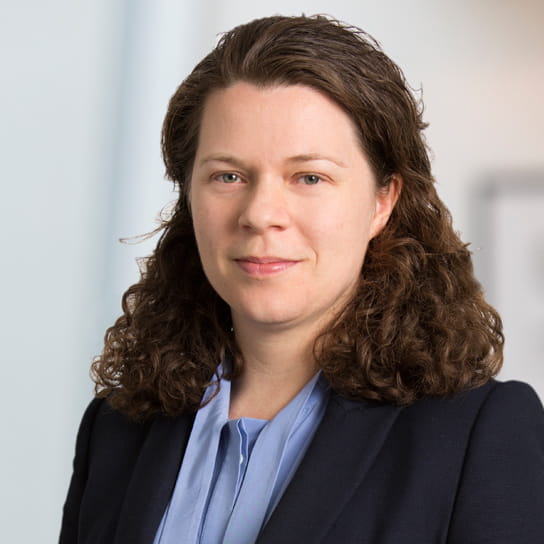 With a career that has followed the rise of, and trends in, the indirect real estate sector, Sian Owles brings extensive experience in structuring real estate joint ventures, corporate wrapped real estate transactions and real estate funds. Much of Sian's work involves advising on joint venture and club deal terms for real estate investment and development, the acquisition and disposal of corporate real estate holding structures, fund structuring, restructuring, investments and exits. Increasingly, the real estate sector is international in focus and Sian's practice reflects this. She advises sovereign wealth funds, international fund managers, overseas pension funds, UK fund managers and REITs on their UK and pan-European investments. Hogan Lovells' strength and depth as a global law firm provides the competitive advantage keeping Hogan Lovells at the forefront of the structured real estate market.
Representative experience
Advising M&G on the launches of M&G Real Estate Debt Fund II and M&G Real Estate Debt Fund III.
Advising The Crown Estate on its joint ventures with Oxford Properties to develop St. James's Market, Haymarket.
Advising The Prudential Assurance Company on its acquisition of the shares in a Luxembourg company holding property at Snowhill, Birmingham.
Advising CalPERS on the disposal of its joint venture interests in French, Luxembourg and Italian companies holding real estate assets in France, Germany and Italy.
Advising STFC and UKAEA on the introduction of private partners into a public/private partnership established to develop a 750 acre site at Harwell in Oxfordshire.
Advising General Electric in the U.S.$27bn sale of its global real estate business to Blackstone and Wells Fargo.
Education
LL.B., University of Durham
Acritas Star
Acritas Stars Independently Rated Lawyers

2019-2020