Alexis Sáinz

Partner Corporate & Finance

Languages

English, Spanish, Portuguese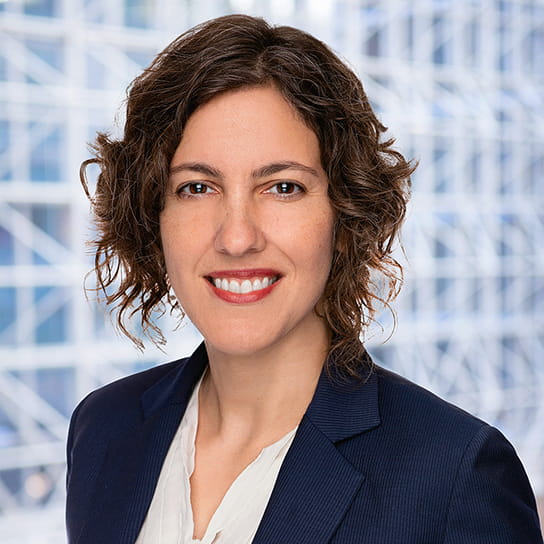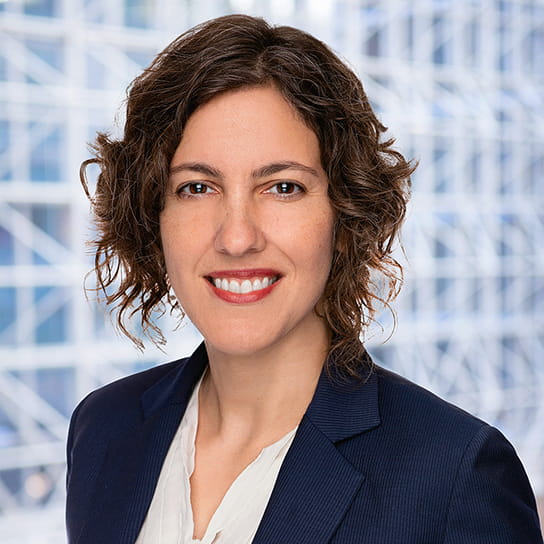 'Alexis Sainz always continues to impress with her technical and legal knowledge in the satellite space. Once you have experienced Alexis' prompt and insightful commentary tempered with commercial pragmatism then you will realise what you have been missing!'

Client quoted in Legal 500 US 2023
Alexis Sáinz is a partner in the firm's Corporate & Finance group.  She is the global co-leader of the Space and Satellite practice and a member of the Infrastructure, Energy, Resources & Projects group. She has an international practice in  infrastructure finance, including commercial satellites, renewable energy, transportation infrastructure and other core industries.
Alexis has experience getting the toughest deals done, delving into local regulatory requirements, cross-border commercial arrangements, and international governmental negotiations, including negotiating public private partnerships and concessions. She understands projects from both the project development and financing sides and works with project sponsors, lenders and other project participants to focus on key deal points and appropriate risk allocation and mitigants in order to build consensus and drive closure.  
Alexis regularly represents developers, operators, financial institutions, project sponsors, private equity firms, hedge funds, export credit and multilateral development agencies and other industry participants in negotiating commercial and corporate transactions and commercially strategic regulatory matters, and on structured, project and vendor financings. She also provides industry advice in connection with debt and equity offerings, joint ventures, mergers & acquisitions, and financial restructurings.
Prior to beginning her legal career in 2007, Alexis served as a consultant for the World Bank, National Geographic, and domestic non-profit organizations, and she was an early member of KPMG Peat Marwick's financial service's e-commerce practice.
Alexis has held various leadership positions with national Latino and LGBTQ organizations and is committed to pro bono work.
'Alexis Sainz always continues to impress with her technical and legal knowledge in the satellite space. Once you have experienced Alexis' prompt and insightful commentary tempered with commercial pragmatism then you will realise what you have been missing!'

Client quoted in Legal 500 US 2023
Representative experience
EBRD, DFC, and IFC in connection with the US$400m financing of the 252MW Lekela West Bakr Wind Project located on the Gulf of Suez in Egypt.* 
Neoen S.A.S./Neoen International and subsidiary Providencia Solar in a US$117m financing from IDB and Proparco for the first solar power plant in El Salvador.*
Two renewables companies in the financing of two battery storage systems, supported by IDB, Proparco, and FMO ("Latin American Battery Storage Deal of the Year," IJGlobal). *
DFC on the design, construction, and operation of a 4G highway in Colombia and in connection with Puerta de Hierro Toll Road's Social Bond ("Local Currency Financing of the Year," LatinFinance).*
PSN in the US$545m financing by HSBC, Banco Santander, KDB, Bpifrance, and AIIB of an Indonesian satellite project ("Telecom Deal of the Year Asia Pacific Region," Project Finance International).*
A global port operator in connection with the US$260m financing of the Port of Manzanillo by IDB, IFC, and China Co-Financing Fund for Latin America ("Best Port Financing," LatinFinance).*
IDB, CDB, and CAF in the $1.2bn expansion of the El Dorado Airport in Colombia ("LatAm Transport Deal of the Year," PF magazine; "Project Finance Deal of the Year," IFLR Americas).*
A lending consortium of funds advised by Apax Partners LLP, Warburg Pincus LLC, the Ontario Teachers' Pension Plan Board, and CPPIB in US$4.525bn debt financing for the acquisition of Inmarsat plc.*
U.S. EXIM, K-EXIM, IDB, IFC, and SACE in the US$2.25bn Peru LNG Project ("LatAm Deal of the Year" and "LatAm Export Finance Deal of the Year," PFI; "Project Finance Deal of the Year," Latin Lawyer).*
Iridium in a US$1.8bn satellite constellation financing by DB, Banco Santander, SocGen, and Natixis ("Telecom/Sat Deal of the Year," PFI; "Telecom Deal of the Year," IDD; "Deal of the Year," TF).*
ABS in a US$471m facility from U.S. EXIM for the manufacture of three satellites and a facility by HSBC ("Americas/Asia-Pacific Deal of the Year," Trade Finance; "Deal of the Year," EXIM).*
The guaranteed lender in a €165m facility to Hispasat Canarias, supported by U.S. EXIM for the financing of the Amazonas-3 satellite manufactured by SS/L ("Deal of the Year," EXIM).*
A global port operator in connection with a joint venture agreement for a concessionaire/port operating company, a concession agreement and a management agreement for the Port of Corinto, Nicaragua.*
A global port operator in connection with the potential purchase of the port development company in Barranquilla, Colombia.*
MIGA, an arm of the World Bank Group, in reviewing MIGA's template Contract of Guarantee for Equity Investments and Contract of Guarantee for Non-Shareholder Loans.*
Israeli satellite operator Spacecom in a US$293m facility to finance Israel Aerospace Industries/MDA Corp.'s manufacture of Amos-6 satellite/SpaceX launch services, supported by EDC and EXIM.*
Pasifik Satelit Nusantara and PT PSN Enam Indonesia on a US$168m project financing of its Space Systems Loral-manufactured PSN-VI satellite, supported by Export Development Canada.*
Neoen and Capella Solar in a financing from IDB, Proparco, and Netherlands Development Finance Company (FMO) for two photovoltaic solar plants with a combined capacity of 140MW in El Salvador.*
*Matter handled prior to joining Hogan Lovells.
Education
Juris Doctor, The George Washington University Law School, Federal Communications Bar Association fellowship recipient, 2007
Master of Science, American University, graduate fellow, Upsilon Pi Epsilon honor society, 2002
B.A., Dartmouth College, 1996
Bar admissions and qualifications
District of Columbia
New York
Memberships
Co-chair, American Bar Association, Committee on Space Law, 2022
Member, International Institute of Space Law (IISL), 2022
Media, Technology, and Telecoms: Telecoms and Broadcast: Transactions, Next Generation Partner
Legal 500 US
2023
Media, Technology, and Telecoms: Telecoms and Broadcast: Regulatory, Recommended
Legal 500 US
2023
Telecom Deal of the Year for the Asia Pacific Region
Project Finance International
2021
Best Financing in Local Currency
LatinFinance
2021
Best Port Financing
LatinFinance
2016
Latin American Battery Storage Deal of the Year
IJGlobal
2021
Telecom/Satellite Deal of the Year
Project Finance Magazine
2010
Latin American Transport Deal of the Year
Project Finance Magazine
2012
Project Finance Deal of the Year
IFLR Americas Awards
2012
Latin America Deal of the Year
Project Finance International
2008
Project Finance Deal of the Year
Latin Lawyer
2008
Latin America Export Finance Deal of the Year
Project Finance
2008
Press releases
01 August 2022
Sponsorships and Speaking Engagements
28 February 2023 | 3:00 p.m - 3:45 p.m (EST)