Prentiss E. Feagles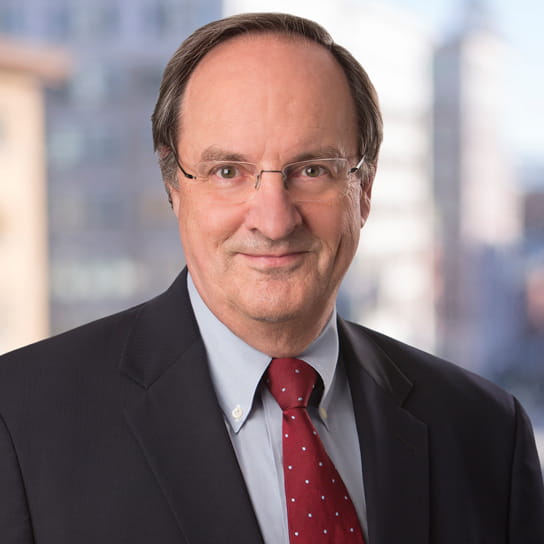 Prentiss Feagles is a nationally recognized tax authority in real estate investment trusts (REITs) and partnerships. He has worked with the largest REITs and real estate companies in the country for more than 25 years. He does it all in this area — IPOs, mergers, joint ventures, going private transactions.
He is not interested in telling clients all of the rules and the problems that they will face; instead, he offers them practical solutions. He works as part of an integrated team of more than 40 professionals that focus on public real estate companies and REITs, handling some of the largest M&A, IPO, and joint venture transactions in that space.
Prentiss also has served as the Global Chief Financial Officer for Hogan Lovells. He was instrumental in the 2010 transatlantic merger of Hogan & Hartson and Lovells, the largest ever merger of two law firms. From those experiences, he understands the demands of running a business and the need for solutions, not problems, and he keeps those lessons in mind when advising clients.
"Prentiss Feagles is respected for his expertise on tax laws relating to REITs. 'He's extremely proficient in the area and very practical,' say interviewees."
"Clients say Hogan Lovells US LLP's Prentiss Feagles has 'a very large breadth of knowledge while also being very practical and intelligent.' Sources add that 'he has a wealth of experience in the space which is unrivaled.'"
Representative experience
Equity Residential joint purchase with Avalon Bay of Archstone from Lehman Brothers bankruptcy estate for US$16bn.
Acquisition of Home Properties by Lone Star and UDR for US$5bn in cash and UDR units.
GE Capital US$25bn sale of real estate portfolio to Blackstone.
Colony Financial acquisition of Colony Capital and internalization of management.
Kite Realty US$1.2bn acquisition of Inland Diversified.
Tax advice to Goldman Sachs and Bank of America Merrill Lynch in US$2.3bn IPO by Paramount Group, Inc.
Tax advice to Goldman Sachs and Bank of America Merrill Lynch in US$900m IPO by Empire Realty Trust.
2007-2017
REITs (Nationwide)
Chambers USA
2008-2017
Tax (District of Columbia)
Chambers USA
2008-2017
Real Estate: Real Estate Investment Trusts, Leading Lawyer
Legal 500 US
2010-2011
Investment Funds: REITs (USA)
Chambers Global
Latest thinking and events
Hogan Lovells Publications
Hogan Lovells
Hogan Lovells Publications
SEC Update
Hogan Lovells Publications
Corporate Alert
Hogan Lovells Publications
Tax Alert
Hogan Lovells Publications
Technology, Media and Telecommunications Alert