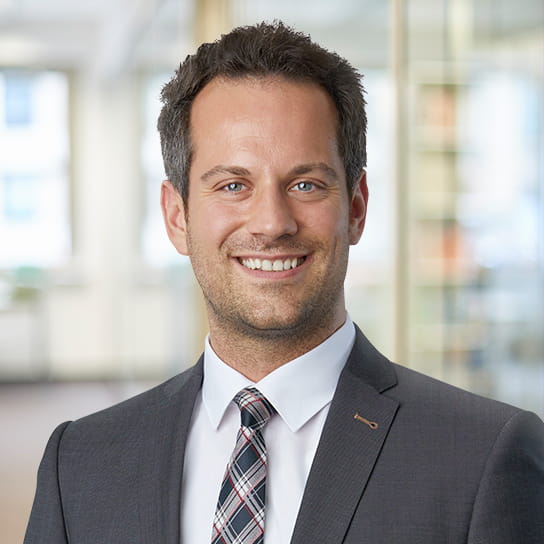 Dr. Philipp R. Mrutzek
AssociateHamburg
Philipp R. Mrutzek advises you in judicial and extrajudicial disputes. He specializes in the defense and enforcement of claims for damages in the automotive sector. The focus of his work is on contractual, tortious and commercial disputes.
Philipp R. Mrutzek focused his education on private international law and European private and civil procedural law. During his studies, he completed additional training in economics and acquired knowledge of US legal systems, which was followed by a practical study visit to Washington, D.C., USA.
Prior to his assessor examination at the Higher Regional Court of Oldenburg, Philipp R. Mrutzek obtained a doctorate in constitutional law in the USA and studied as a research fellow at the Loyola University Chicago School of Law. Until the beginning of his legal career, he taught law at the University of Osnabrück and worked in an international business consulting firm.
Education and admissions
Education
Dr. iur., Osnabrück University, 2019
Second State Exam in Law, Higher Regional Court of Oldenburg, 2018
Research Scholar, Loyola University Chicago School of Law, 2016
First State Exam in Law, Osnabrück University, 2013
Supplementary Degree in Economics, Osnabrück University, 2011
Certificate of Competence in Legal English & American Law, Osnabrück University, 2010