Eoin O Connor

Managing Partner Global Regulatory

Languages

English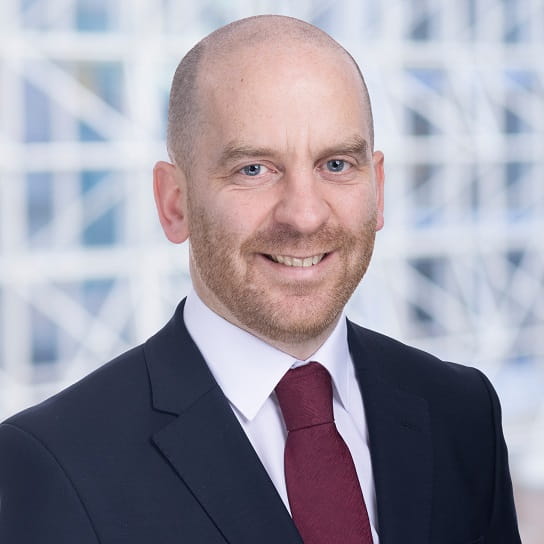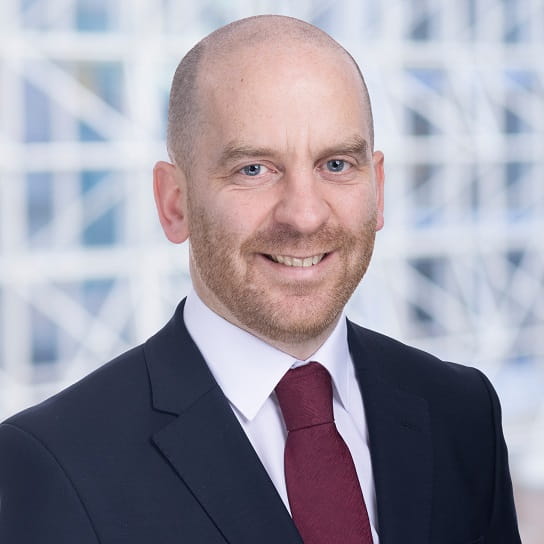 Eoin is a financial services regulatory partner based in Dublin and provides advice on compliance with consumer protection legislation and codes issued by the Central Bank of Ireland, prudential requirements and Irish authorisation and licensing issues. He also advises on asset disposal projects by Irish and international clients, ongoing compliance with the conduct of business and other requirements, anti-money laundering, financial institution M&A and the regulation of securitization activities. Eoin advises across the sustainable finance spectrum, and his experience includes advising asset managers, private equity firms, banks and insurers on the Sustainable Finance Disclosure Regulation (SFDR) and the EU Taxonomy Regulation. 
Prior to joining Hogan Lovells, Eoin was head of the Irish regulatory practice at Walkers, where his experience included acting for a wide range of domestic and international financial institutions, including commercial banks, investment banks and asset managers, funds, fund service providers and international law firms.
Eoin has co-ordinated a multi-year project through the Irish charity Business to Arts, securing funding to sponsor a photographer-in-residence and providing photography training and camera equipment for the students of CBS Westland Row in inner-city Dublin.  Eoin has a keen interest in the outdoors and environmental issues generally.
Representative experience
Brexit: Advising clients on Brexit contingency planning, including on authorisation projects, availing of legal exemptions, cross-border mergers and restructurings.    
Advising a global investment bank as the first credit institution authorised by the European Central Bank in Ireland under the Single Supervisory Mechanism.
Advising multiple MiFID II investment firms on obtaining an Irish authorisation, including the first major Brexit migrant firm to secure an Irish authorisation.
Advising large and novel e-money and payment firms on the Irish authorisation process.*
Regulatory Change: Advising clients on implementation projects for/compliance with material regulatory change requirements.
Advising clients on the Irish implementation of MiFID II, the Payment Services Directive II, the Capital Requirements Directive IV and the Investment Firms Directive and Regulation.*
Regulatory Interactions and Investigations: Assisting clients to prepare and respond to regulatory investigations and inspections on matters including AML, fitness & probity and corporate governance.
Advising on completing mandated risk-mitigation programs and preparing independent assurance reports for submission to the regulator to close-out open issues.*
Contentious Enforcement: Assisting clients responding to enforcement action under the Central Bank of Ireland's administrative sanctions regime.
Assisting clients being sanctioned for breaches of requirements relating to issues such as anti-money laundering, fitness and probity and outsourcing compliance requirements.*
Corporate Governance and Fitness & Probity: Advising on corporate governance requirements for financial institutions, including board composition, fitness & probity matters.
Assisting candidates prepare for interview by the Central Bank of Ireland and institutions prepare for the introduction of the Senior Executive Accountability Regime.*
Regulatory Solutions: Assisting clients respond to the ongoing expansion of Irish/EU regulation by building regulatory solutions/product offerings to comply with novel requirements.
Advising in relation to compliance with  requirements relating to Credit Reporting, Outsourcing, Anti-Bribery and Corruption Requirements and Market Abuse Regulation.*
Perimeter Advices: Providing perimeter advice on authorisation/regulation triggers to fintech and other clients offering novel regulated and unregulated services into the Irish market.
Advising non-Irish clients on reliance on exemptions including the Irish MiFID II 'safe harbour' and reverse solicitation when providing services to Irish clients.*
Financial Institution M&A: Advising on regulatory approval for change of control transactions/qualifying holdings, conducting regulatory due-diligence of targets in advance of changes of control.* 
Horizon Scanning: Providing horizon scanning updates and board reporting to financial institutions.*
Eoin is the MiFiD II lecturer on the Law Society of Ireland's Finance Law Diploma programme.
*Matter handled prior to joining Hogan Lovells.
Education
LL.M., Trinity College Dublin
LL.B., National University of Ireland, Galway
BA, Law and Economics, National University of Ireland, Galway
Bar admissions and qualifications
Solicitor, Republic of Ireland
Solicitor, England and Wales
Press releases
05 September 2022