Chris Natkanski

Partner Intellectual Property, Media, and Technology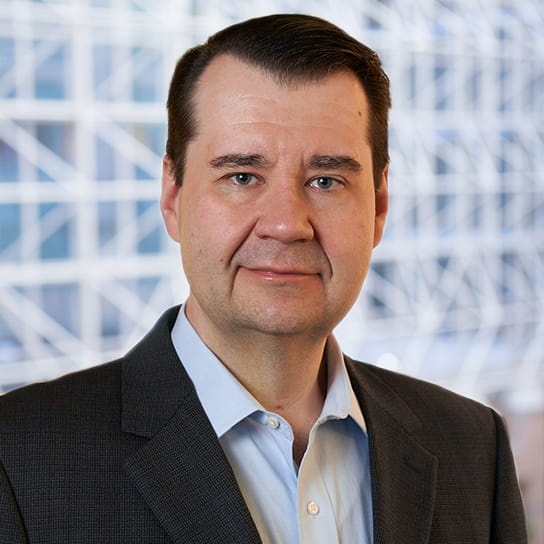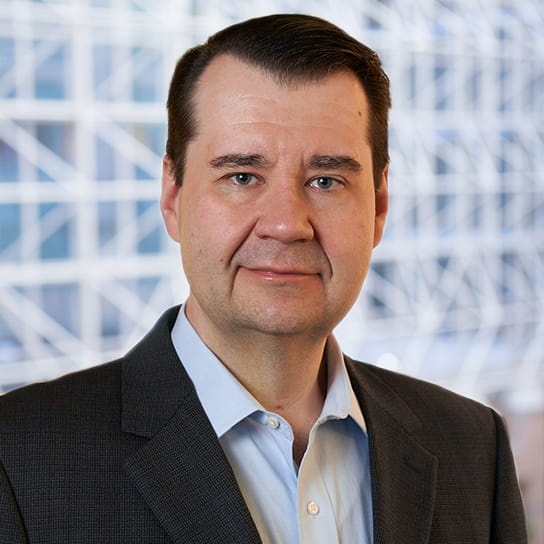 Chris Natkanski is focused on helping companies across industries grow their businesses. Chris advises a broad range of clients, including those in high-tech, investment management, consumer products, and life sciences sectors, in intellectual property and technology transactions. This includes licenses, joint ventures, collaborations, and other strategic transactions, as well as key research, development, technology transfer, data access, distribution, marketing, supply, service, and outsourcing relationships.
Chris also advises clients regarding the creation, acquisition, management, and commercialization of technology and intellectual property assets, and provides IP-related support in the context of M&A and company formations, financings, and day-to-day commercial inquiries.
Chris spent two years during his career in-house at a leading Boston university's technology development office, advising on technology out-licensing and corporate sponsored research relationships and acting as a resource for general intellectual property-related inquiries for the university. He is also a patent attorney registered with the United States Patent and Trademark Office, with experience prosecuting patent applications in areas of software, business methods, and mechanical inventions.
Representative experience
A CAD software company in structuring and negotiating a core in-bound technology license, customer agreements and marketing agreements.*
An early stage fintech company on negotiating multi-year engagements with domestic and international bank customers.*
A satellite communication company on a key in-bound technology license and supply agreement, as well as long-term product sales transaction.*
An A.I. neurodiagnostic software solution provider in negotiating material inbound software and data licenses.*
A New England hospital in negotiating large-scale EHR transactions, as well as other technology vendor relationships.*
A large manufacturer of buses in transactions for the development and purchase of autonomous vehicle and other technologies and products.*
A global automobile manufacturer in transactions relating to development and in-licensing of consumer engagement and interactivity technologies and solutions.*
Intellia Therapeutics, Inc. (Nasdaq: NTLA), in a collaboration with SparingVision to develop gene therapies using Intellia's proprietary CRISPR/Cas9 platform.*
Lenbrook Industries on its license with Sonos (Nasdaq: SONO), settling patent litigation relating to Lenbrook's premium home audio products and platform.*
EpiCypher Inc. on its cross-license with Active Motif, Inc., ending patent litigation involving targeted transposition/CUT&Tag technology for epigenomics.*
A leading digital therapeutic company on several in-license transactions for key technology, and an out-license to a pharmaceutical company.*
An early-stage digital therapeutic company on an evaluation and research transaction with an international pharmaceutical company.*  
Onshape Inc., provider of a SaaS product development platform, on its US$470m sale to PTC (NASDAQ:PTC).*
Celonis SE on its acquisition of Lenses.io, a pioneer in the fast-growing streaming data industry.*
Shift4 Payments (NYSE: FOUR) on its acquisition of stadium app provider VenueNext.*
Bottomline Technologies (Nasdaq: EPAY) on its acquisition of TreasuryXpress, a cloud-based enterprise treasury management software company.*
Recorded Future, a security intelligence company, on its sale of a controlling interest in the company valued at more than US$780m to Insight Partners.
Indigo Ag, Inc. on its acquisition of TellusLabs, a satellite imagery and machine learning company.*
Dell Technologies on its US$145.8m sale of Mozy, Inc., a cloud backup solutions company, to Carbonite, Inc. (Nasdaq: CARB).*
Dell EMC on the US$1.62bn sale of EMC's enterprise content division to Open Text Corporation (Nasdaq: OTEX; TSX: OTC).*
*Matter handled prior to joining Hogan Lovells.
Education
J.D., Cornell Law School, summa cum laude, 2000
A.B. Physics, Harvard University, 1997
Bar admissions and qualifications
Press releases
06 September 2022