Megana V. Sankaran

Director of Regulatory Sciences Global Regulatory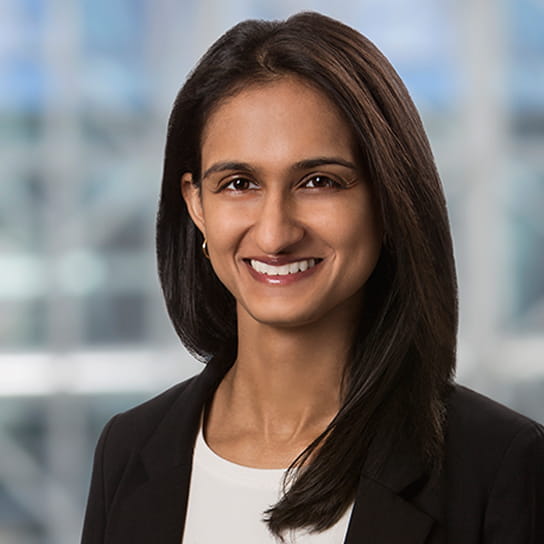 As a director of regulatory sciences, Megana Sankaran advises clients on medical device matters, with a particular focus on the pre-market clearance and approval of new devices and statistical considerations.
Megana has experience in the design and statistical aspects of clinical trials. She has also advised clients about the presentation of clinical data for FDA submissions and the design of clinical studies, and on pre-market submissions.
Prior to joining Hogan Lovells, Megana was a clinical research coordinator at Millennium Clinical Trials and oversaw the daily operations of several pharmaceutical clinical trials. At the George Washington University, she completed her Master of Public Health in epidemiology, which she now adapts to her work in the forms of the creative design of clinical studies and problem solving for her clients.
Education
M.P.H., The George Washington University, 2014
B.A., Reed College, 2012
Press releases
15 April 2022
Press releases
18 December 2020