Luis Enrique Graham

Partner Litigation, Arbitration, and Employment

Languages

English, Portuguese, Spanish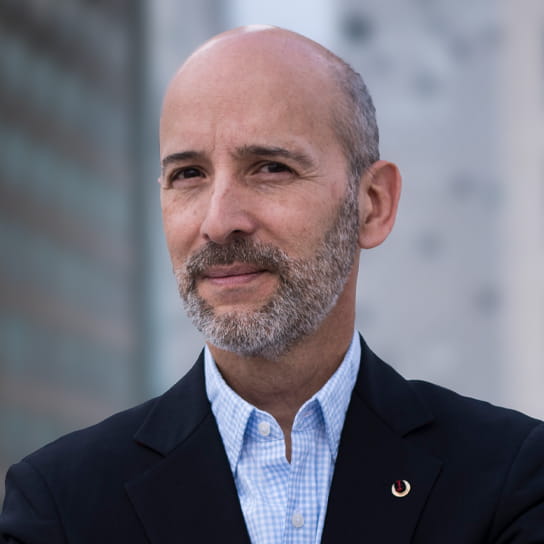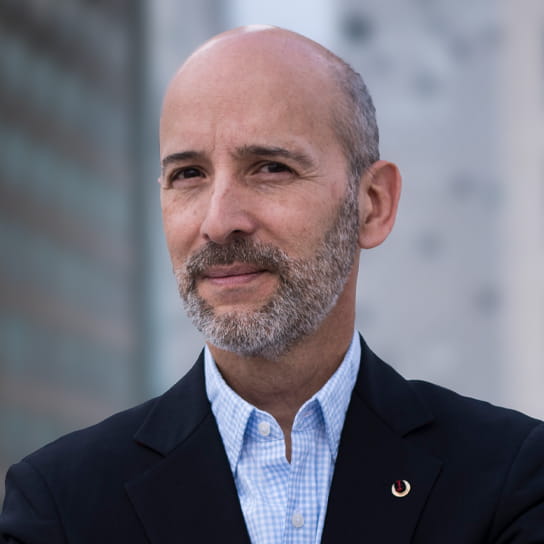 "He is highly structured and clear in his strategies."

Chambers, Mexico, Dispute Resolution: Arbitration Band 1
For more than 37 years, Luis Enrique Graham has represented companies in domestic and international disputes. He has also worked with clients concerned with investigations and anti-corruption regulations, including the Foreign Corrupt Practices Act (FCPA) and local anti-corruption regulations throughout Latin America.
Luis Enrique is a member of our International Arbitration Steering Committee. He has vast experience in civil and commercial litigation and domestic and international arbitration proceedings (ad hoc, the International Chamber of Commerce (ICC), the International Centre for Dispute Resolution, the London Court of International Arbitration, and the International Centre for Settlement of Investment Disputes, among others).
Luis Enrique is engaged with the Mexican and international law communities. He is a former president of the Mexican Bar Association, member of its Disciplinary Board, and co-chaired the Construction Arbitration Committee of Asociación Latinoamericana de Arbitraje. He is also a former member of the Consultation Advisory Committee of the Mexican Ministry of Public Administration (Secretaría de la Función Pública) for anti-corruption matters. He also participates as a Mexican delegate before the United Nations Commission on International Trade Law's working group of Commercial Arbitration and Conciliation.
He is still very active in academia. He delivers courses and training modules in leading universities and has written extensively about international arbitration and anti-corruption. He wrote a well-known book about international arbitration called El Arbitraje Comercial, ed. Themis, and co-authored the Mexican Section of The Anti-Bribery and Anti-Corruption Review, ed. Law Business Research.
Pro bono work is very important to Luis Enrique, he is a member of the "Sin Fronteras" board, a Mexican nonprofit organization providing legal defense to migrants.
"He is highly structured and clear in his strategies."

Chambers, Mexico, Dispute Resolution: Arbitration Band 1
Representative experience
Represented a European company in pro-active FCPA corporate compliance review in Mexico.
Represented one of the world's leading power companies in an ICC arbitration against a Central American state entity involving a construction project.
Defended a state entity in one of the largest ICC arbitrations in Latin America over an oil and gas project in Mexico.
Obtained a compensation relief sought in commercial dispute involving one of the Mexican sports radio shows with the highest ratings.
Conducted an anti-corruption internal investigation for an American technology and consulting corporation with operation in a Latin American country.
Represented a U.S. company in a multimillion dollar arbitration and parallel court proceeding against Mexican entities of the maritime industry.
A dispute involving two different EPC agreements.
Represented one of the largest transformer manufacturers in the Americas in a commercial litigation against an insurance company.
Counseled an American company and operator of luxury hotels in the conduction of an internal investigation due to fraud allegations.
Education
Ph.D., Universidad Panamericana, cum laude, 1998
M.A., American University, 1986
J.D., Universidad Nacional Autónoma de México, summa cum laude, 1983
Bar admissions and qualifications
Memberships
Advisor to the Ministry of Foreign Affairs
Board Member, International Chamber of Commerce (ICC) Mexican Section
Co-Chair, Construction Arbitration Committee of ALARB
Former president of the Mexican Bar, of the Bar Association
Former Member, Dispute Consulting Committee of the North America Free Trade Agreement
Former Member, Mexico's Advisory Committee of the Ministry of Public Service
Former Vice-president, International Bar Association North American Forum
Listed Arbitrator by the American Chamber Peru, The International Centre for Dispute Resolution, and the Commercial Mediation and Arbitration Center of the Argentinean Chamber of Commerce.
Member, Arbitration and Mediation Commission of the National Chamber of Commerce of Mexico City
Member, ICC Latin American Group of Arbitration
Member, Trustee of the International Bar Association Foundation, Inc.
Mexican Delegate before the UNCITRAL (United Nations) Working Group on International Commercial Arbitration
Dispute Resolution: Arbitration (Mexico)
Chambers Latin America
2016-2024
Dispute Resolution: Litigation (Mexico)
Chambers Latin America
2018-2022,2024
Dispute Resolution: Most in Demand Arbitrators (Mexico)
Chambers Latin America
2017-2020
Dispute Resolution: Most in Demand Arbitrators (Mexico)
Chambers Global
2017-2020
Dispute Resolution: Civil & Commercial Litigation (Mexico)
Chambers Global
2014-2022
Dispute Resolution: Arbitration (Mexico)
Chambers Global
2014-2022
International Arbitration (Latin America-wide)
Chambers Global
2014-2020
Dispute resolution: Litigation (Mexico)
Legal 500 Latin America
2021-2023
Dispute resolution: Arbitration (Mexico)
Legal 500 Latin America
2017-2023
Compliance
Legal 500 Latin America
2021-2023
Anti-corruption, Investigations and Compliance
Latin Lawyer 250
2017-2023
Arbitration
Latin Lawyer 250
2017-2023
Litigation
Latin Lawyer 250
2018-2023
LACCA Approved: Litigation
Latin American Corporate Counsel Association (LACCA)
2017-2021
Acritas Star
Acritas Stars Independently Rated Lawyers
2018-2020
Litigation
Latin Lawyer National
2021
Arbitration
Latin Lawyer National
2021
Anti-corruption investigations and compliance
Latin Lawyer National
2020
Press releases
16 November 2023
Awards & rankings
21 September 2020
Webinar
23 June 2020 | 30 June 2020