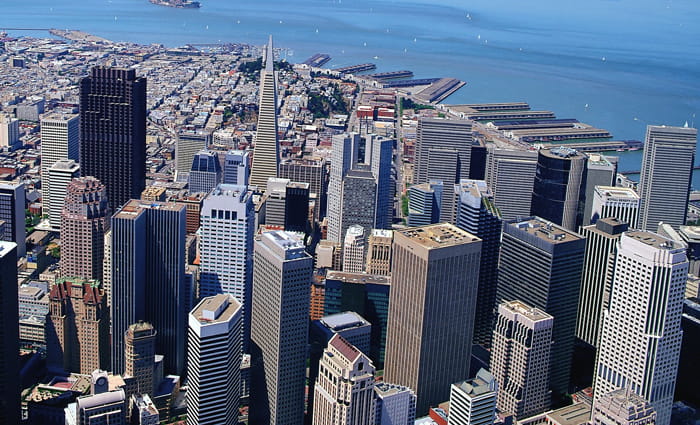 San Francisco
Hogan Lovells US LLP
3 Embarcadero Center
Suite 1500
San Francisco, CA 94111
United States
Our Northern California offices offer top-quality local services to companies, firms, and individuals in the Bay Area. Hogan Lovells provides corporate work for startups and emerging and mature life sciences and technology companies, defends against government investigations, protects intellectual property, and litigates across a broad range of subjects, including consumer class actions, commercial litigation, and securities and governance claims.
Of equal importance, our San Francisco and Silicon Valley offices are a gateway to, and integrated with, our market-leading government and regulatory practices in Washington, D.C. and other capitals around the world. With that support we can offer preeminent international representation on issues of great interest to companies in the Bay Area and beyond. This includes privacy and cybersecurity, regulatory advice and litigation, antitrust and competition challenges, anti-corruption and anti-money laundering investigations, government contracts, international arbitration, product liability, IP matters and brand protection, and mergers and acquisitions — both local and cross-border.
Key contacts
Lawyers by practice group
Primary Practices and Industries
Representative experience
Life science companies in public offerings. Five Prime Therapeutics, Inc. and Immune Design Corporation in their initial and follow-on public offerings.

Representation of LabCorp in its US$107m acquisition of Monogram Biosciences, Inc.

Representing leading venture capital and corporate investors, including British Sky Broadcasting Group PLC, Founders Fund, IFC, and Kleiner Perkins Caufield & Byers.

Won a defense verdict for former CEO of JDS Uniphase Co. in US$20bn securities fraud class action, one of the few securities class actions to go to trial.
Regulatory and commercial advice to the world's leading provider of smartphones, tablets, and computers in development of cutting-edge payments application.

Major international tech company facing indictment for alleged participation in an international price-fixing cartel. Convinced the DOJ not to indict.

Representing Vietnam Airlines in connection with allegations of an international price-fixing conspiracy among more than 20 airlines.

Conducting internal investigation and representing Fortune 150 company before the DOJ and SEC in connection with alleged FCPA violations in 3 countries.

Represented former CFO of Diamond Foods in investigations by the United States Attorney's Office and SEC relating to alleged accounting improprieties.

Representing a major entertainment company, we won summary judgment in a class consumer suit involving alleged unfair and fraudulent business practices.

We manage the entire global trademark portfolios of eBay, PayPal, Roku, and Relay Rides, among others.

A global semiconductor technology developer in a breach of express warranty and contract case relating to patent licensing in the District of Delaware.

We handle significant sections of the patent portfolio for an American e-commerce company, the largest Internet-based retailer in the U.S

Represented Logtale, Ltd. against IKOR, Inc. and two of its principles for breaching the parties' agreements. Jury awarded damages to Logtale for US$5m.

Symantec Corporation, ConAgra Foods, Alexia Foods, The Columbia House Company, & State Farm Insurance Companies in consumer class actions & unfair competition litigation.

Google, Inc. and its partners LG and Toshiba in ITC patent infringement proceedings involving mobile telecom network applications and CDNs

California Litigation: General Commercial
Chambers USA, 2015
California Litigation: Securities
Chambers USA, 2015
Megan Dixon ranked for Antitrust (California)
Chambers USA , 2015
Megan Dixon ranked for Antitrust: Cartel (Nationwide)
Chambers USA , 2015
Michael Shepard ranked for Litigation: White-Collar Crime & Government Investigations (California)
Chambers USA, 2015
Douglas Schwab ranked as Senior Statesmen
Chambers USA, 2015
Latest thinking and events