Sengova Kailondo

Senior Associate Corporate & Finance

Languages

English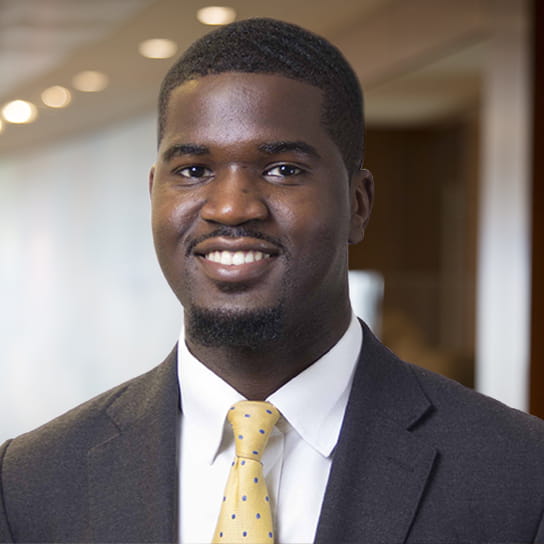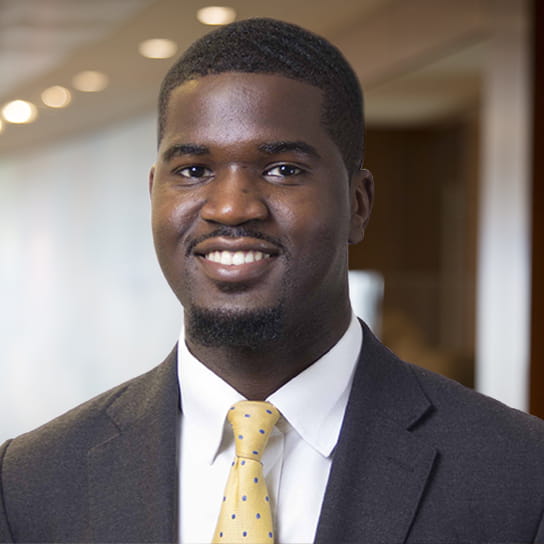 Sengova is a senior associate in the Asset Finance team at Hogan Lovells International LLP. He advises financiers, borrowers, lessors and operators on a broad spectrum of asset finance transaction types, including loan financings, sale and leasebacks, lease novations, export credit facilities and general terms agreements in respect of commercial aircraft, corporate aircraft and helicopters.  Sengova is also experienced in the financing of vessels.
Sengova has completed six months on secondment to Standard Chartered Bank's aviation finance team based in Dublin, gaining valuable experience in an operating lessor's business.  With respect to leasing and financing arrangements, he is also experienced in restructuring matters, including forbearance and deferral proposals and the relevant contractual documentation required.
Sengova sits on the steering committees of the HL Multicultural Network and the employee network, Race and Ethnicity at Hogan Lovells (REAHL). He is a member of the firm's Africa Practice as well as acting co-treasurer of NOTICED, the UK's first inter-firm D&I network aimed at promoting networking opportunities to celebrate diversity across the legal sector.
Sengova has been recognised on a national and international level for his achievements.  He was awarded the "Junior Lawyer of the Year" at The Law Society Excellence Awards 2020, due to his "brilliant high-level work as well as dedication to diversity and inclusion".  In addition, as a result of Sengova's "business achievements and impact on ethnic minority inclusion", he was listed on The EMpower Top 100 Ethnic Minority Future Leader Role Models Lists for 2020 and 2021, sponsored by Yahoo Finance, and on the inaugural EMpower Top 10 UK Black Role Models List 2021, sponsored by Google.
Representative experience
Advising Norwegian Air on a number of financings, including ECA financings, sale-and-leasebacks, lease novations and Aircraft Finance Insurance Co. (AFIC)-backed financings.
Advising Standard Chartered Bank on a number of sale and leaseback aircraft transactions with Qatar Airways.
Advising Standard Chartered Bank on the sale and lease novations of six aircraft with Goshawk Aviation Limited, on lease to lessees in jurisdictions including South Africa, India and Qatar.
Advising UBS AG on the financing of a number of corporate aircraft with borrowers in jursidictions including the UK, the US and Brazil.
Advising a Chinese bank on the sale and lease novations of six aircraft on lease to lessees in jurisdictions including Mexico, Belgium and Kazakhstan.
Advising an Irish lessor on the entry into general terms agreements with maintenance and repair organisations worldwide, including in Ireland, Jordan, Malaysia, Norway and the United States.
Advising a British bank in relation to a financing of four chemical vessels.
Advising Babcock Mission Critical Services on helicopter operating leasing arrangements and financing transactions across Europe and Australia.
Advising a Cayman Islands borrower on the restructuring of loan arrangements in respect of a number of aircraft registered in different jurisdictions.  
Education
L.P.C., BPP University Law School, 2014
LL.B. Law, University College London, 2013
Memberships
Law Society of England and Wales
NOTICED – Co-Treasurer
2020
Junior Lawyer of the Year
The Law Society of England and Wales
2020-2021
The EMpower Top 100 Ethnic Minority Future Leaders List
EMpower, Yahoo Finance
2021
EMpower Top 10 UK Black Role Models List
Google
Press releases
18 June 2020