Dr. Julian Fischer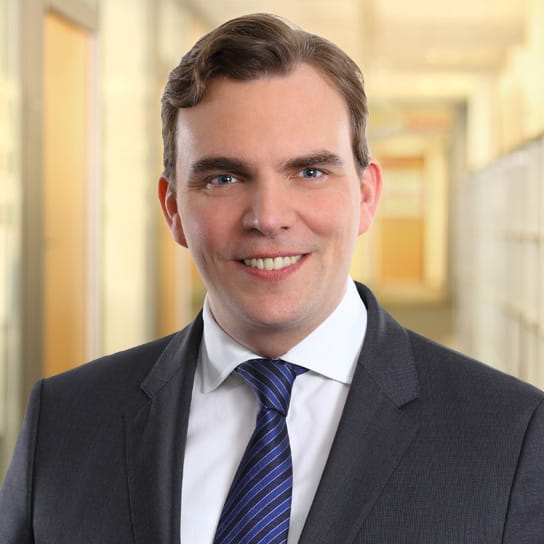 Languages
English, French, German
Julian has extensive experience in debt portfolio sale transactions, both on sell-side as well as on buy-side. He also advises banks, financial institutions and other financial service providers on securitisations and other refinancing transactions, as well as on the structuring of underlying portfolios such as credit, mezzanine and bonus share portfolios. He also has several years of experience in financial restructuring, in particular in the context of financial market stabilization measures, and the transfer of credit and derivatives portfolios.
Julian joined the firm in 2007 and became a partner in 2014. He is a member of our Capital Markets practice group in Frankfurt.
Before joining the firm Julian worked for two years at a German and for one year at an English law firm in capital markets. Julian is also a member of the Lawyers' Workshop of the Association of German Pfandbrief Banks.
Representative Experience
Advising Wilmington Trust SP Services (Frankfurt) GmbH as security trustee with respect to the Volkswagen UK Three Securitization Transaction.
Advising Bank of New York Mellon as security trustee as successor account bank with respect to the Retail Automotive CP Germany 2013 Securitization Transaction.
Advising Volkswagen Financial Services AG as co-arranger and book runner and Volkswagen Financial Services (UK) Limited as originator with respect to the Driver UK Two Securitization Transaction.
Latest thinking and events
Capital Markets Newsletter
Hogan Lovells Events
29 June 2016, 1:30 p.m. - 7:00 p.m

Events
June 14-16 2016
Barcelona, Spain
Capital Markets Newsletter