Joseph (Joe) J. Raffetto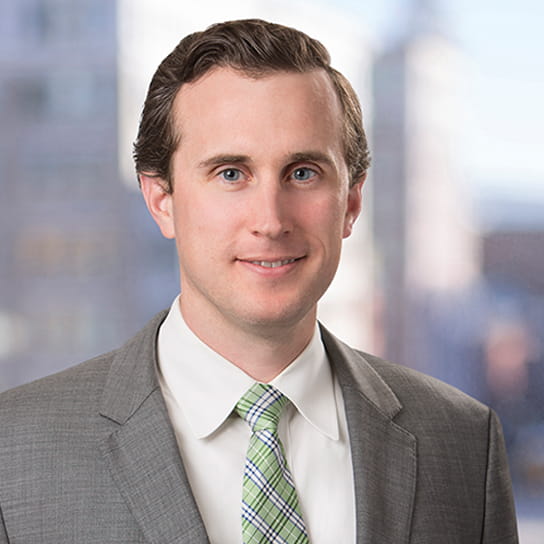 Practice Group
Intellectual Property
For the last decade, clients across Asia, Europe, and the U.S. have turned to Joe to counsel and defend them in their high-stakes patent matters. Clients come to Joe for his unique perspectives and knowledge of the "ins" and "outs" of U.S. patent litigation.
Joe has defended clients in global matters and in every major forum in the U.S. (including the International Trade Commission and the U.S. Patent Trial and Appeal Board), and he has repeatedly been named a Rising Star in Washington, D.C. for Intellectual Property Litigation by Super Lawyers.
Additionally, Joe understands the business side of disputes. He is a seasoned IP transactional attorney, having counseled countless clients in their licensing, acquisition, and divestiture of IP.
Joe is also a trained engineer, with technical degrees in computer engineering and mathematics. Leveraging his training, Joe works primarily in the high-tech and automotive sectors. He has a deep knowledge of the patent landscape in these sectors, including on standard essential patents, autonomous driving, connected cars, electrification, and, more generally, mobility. This business-oriented, sector-driven experience enables Joe to tailor his strategies and approaches based on the core needs of the client: the business.
Representative experience
Defends one of the world's leading multinational automotive manufacturers in district courts, at the U.S. International Trade Commission, and before the USPTO.
Defended the world's leading high-technology company in a multinational patent litigation against a competing high-technology company.
Defended a pioneer in the software space at the USPTO in the first-ever instituted post-grant review challenge proceedings.
Represented a consortium of the world's leading multinational automotive companies in their multi-billion dollar acquisition of a mapping company.
Advises a genetics pioneer in connection with all of its IP-related commercial contracts.
2014-2017
Rising Star, Intellectual Property Litigation, Washington, D.C.
Super Lawyers
Latest thinking and events
Published Works
Intellectual Property Magazine
Hogan Lovells Publications
LimeGreen IP News
Events
10 November 2017
Seoul, Korea
Hogan Lovells Publications
LimeGreen IP News
Sponsorships and Speaking Engagements
22 February 2017
Washington, District of Columbia