José F. Valdivia, III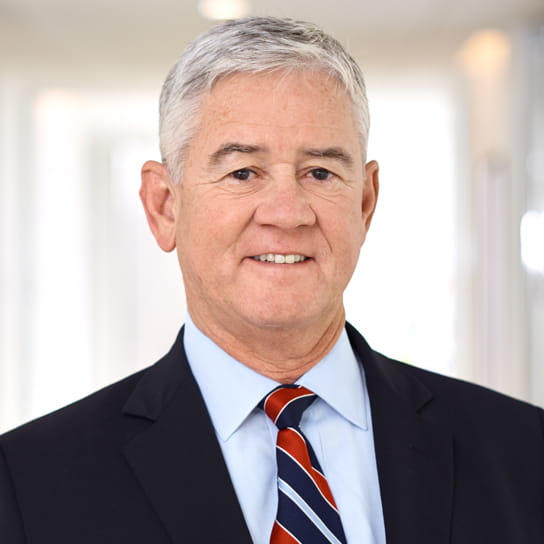 Languages
English, Spanish
José Valdivia has helped clients in complex commercial transactions in Latin America for three decades. In 1993, prior to joining Hogan Lovells, he moved to Caracas, Venezuela, to establish his firm's presence there.
Since then, José has continued to help clients navigate the opportunities and challenges in the region, assisting them in acquiring and selling companies, developing and financing a wide variety of infrastructure projects, and entering into strategic joint ventures. He co-chairs the Latin American Practice Group, enabling him to keep up with trends throughout the region and across practice areas.
José has worked on transactions in almost every jurisdiction in Latin America and in all aspects of project documentation. He is experienced in civil law jurisdictions and with the legal structures used in implementing successful strategies for project financing and development, mergers and acquisitions (M&A), and joint ventures. He has been involved in financings for private sponsors, multilateral lenders, and government-owned companies.
José prepares and negotiates documents in English and Spanish. He is passionate about helping clients bridge cultural and language differences to find solutions in which all parties benefit. Legal 500 notes that clients describe him as "a true gentleman" and a "hardworking attorney with the ability to negotiate any and all deals."
"Jose Valdivia draws praise for his client focus and 'ability to get things done efficiently and inexpensively.' Sources also highlight that 'documents he prepares stand the test of time if they need to be revisited over disagreements.'"
"Jose Valdivia is 'a true gentleman' and a 'hardworking attorney with the ability to negotiate all and any deal.'"
Representative experience
Represented a state-owned oil company in several billion dollars of oil and gas transactions and related financial structures.
Represented a multilateral investment fund in an acquisition of a mid-stream oil and gas business in Colombia.
Represented a sponsor in development and financing of a petrochemical plant in Venezuela involving a combination of Asian and multilateral lenders.
Represented a multinational company in the acquisition of bottling companies throughout the Caribbean and parts of South America.
Represented a state-owned oil company in several project financings and credit-linked notes with a total value exceeding several billion dollars.
Represented an issuer in a tender offer to purchase and solicitation of consents with respect to its senior secured notes.
Represented a European utility in the acquisition of hydroelectric plants in Panama and Mexico.
Represented an independent power producer in its offer to purchase all of its outstanding senior guaranteed notes valued at US$310m.
2014, 2018
Top Lawyer in South Florida, Finance
South Florida Legal Guide
2014-2018
Projects (Latin America-wide)
Chambers Latin America
2012-2017
Latin American Investment (Florida)
Chambers USA
2014-2017
Projects (Latin America-wide)
Chambers Global
2014-2015
Projects (USA)
Chambers Global
2006-2016
Banking and Finance Law
The Best Lawyers in America
2014
Project Finance and Infrastructure, Capital Markets, and Corporate
Latin Lawyer 250
2013-2014
Finance: Project Finance
Legal 500 US
2013
Projects and Energy, Banking and Finance, and Corporate
Legal 500 Latin America
2013
The International Who's Who of Banking Lawyers
2009-2010
Mergers and Acquisitions
Florida Super Lawyers
Latest thinking and events
Hogan Lovells Publications
Hogan Lovells Alert
Sponsorships and Speaking Engagements
20 April 2011
Miami, United States