Jamie Rogers

Partner Litigation, Arbitration, and Employment

Languages

English, French, German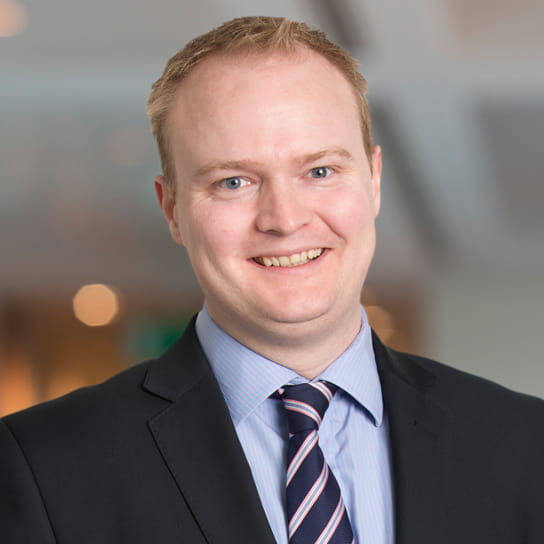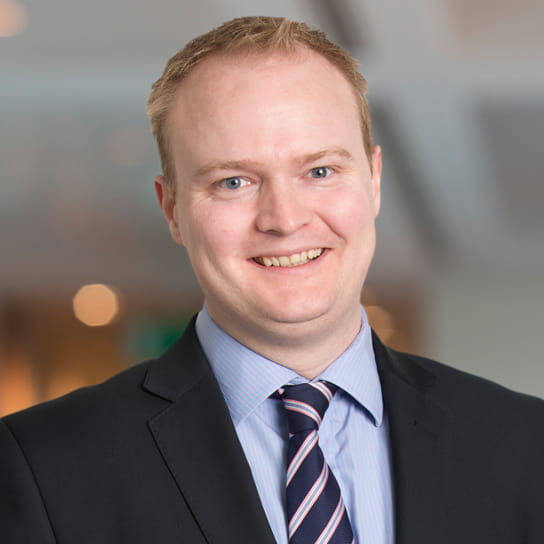 'Jamie Rogers provides 'clear written advice…and has strong commercial knowledge''

Legal 500 (2015)
Jamie Rogers is widely recognised for his extensive knowledge of economic and trade sanctions laws and export and trade control regulation. He deploys this in a range of industry sectors at all stages of the business cycle. This includes advising on internal policies; individual business transactions; M&A (due diligence and compliance policy improvement activities), drafting contract provisions surrounding trade compliance, applying for licences, advising on the conduct of internal investigations and enforcement action, as well as voluntary self-disclosures. Jamie has also acted in litigation where sanctions were at issue. He is the author of market guidance on sanctions in sectors including the Lloyd's insurance market. He also regularly speaks at conferences on these issues.
Jamie is also a solicitor advocate who has deep legal and commercial knowledge in the (re)insurance industry. Jamie acts on a broad spectrum of contentious and regulatory matters in the sector across many different classes of property and liability insurances, including financial lines covers, directors and officers policies, crime cover, marine cargo insurance, pollution liability cover, property damage, business interruption and transactional insurances such as warranty and indemnity insurance. Jamie also has reinsurance expertise and has acted on an array of major claims for reinsurers and cedants. He has also defended brokers in professional indemnity disputes. Jamie has also acted on a number of regulatory investigations arising in the insurance and reinsurance sector across different regulatory conduct and financial crime matters.
With deep operational experience gained from working at major brokers and underwriters, Jamie also advises on all business-as-usual operational legal matters for (re)insurers and brokers alike. This encompasses advising on the regulation of insurance in the UK, the structure and drafting of policy wordings and distribution / commercial arrangements.
'Jamie Rogers provides 'clear written advice…and has strong commercial knowledge''

Legal 500 (2015)
Representative experience
Acting in significant investigations and enforcement matters before UK, European and US financial and trade sanctions regulators.
Advising on reports, self-disclosures and licence applications to the UK sanctions authority, OFSI and on connected dealings with the UK National Crime Agency and Financial Conduct Authority.
Advising a financial services industry client on an investigation commenced by HMRC into trade controls violations.
Advising clients in a range of sectors (including defence, energy, telecommunications and transportation) on export  and trade control licensing.
Acting in high-value litigation concerning the application and effect of sanctions.
Preparing submissions on the Sanctions and Anti-Money Laundering Bill presented in the House of Lords.
Preparing the Lloyd's Market guidance on sanctions due diligence and screening which is the main point of reference for the London insurance market.
Acting on a multi-million pound LCIA arbitration under a political risks insurance policy arising from the expropriation of a mine.
Acting for a broker client on many occasions in actions brought in the English Commercial Court concerning allegations of professional negligence.
Acting for a French firm of actuaries in relation to the breakdown of a European joint venture with one of the world's largest actuarial firms.
Acting for Sompo Japan Insurance Inc. on the portfolio transfer of insurance business to Transfercom - reported at [2011] EWHC 260 (Ch).
Acting for an insurer in an ad hoc arbitration against its former underwriting agent concerning the management of renewals.
Acting for a life insurer in a LCIA arbitration surrounding the payment of commission to a former introducer.
Advising various insurers and reinsurers on the UK regulatory requirements related to the carrying on of (re)insurance activities in the UK and offshore.
Advising a major life reinsurer in connection with a number of Value-In-Force (VIF) reinsurance transactions in the Iberian market.
Advising a 'Big-Three' broker on the structuring, drafting and negotiation of its facility arrangements.
Advising insurers and brokers on UK Bribery Act compliance including drafting policies and procedures to ensure the same.
Education
LPC, Oxford Institute of Legal Practice
M.A., University of Oxford
Bar admissions and qualifications
Solicitor, England and Wales
Press releases
12 August 2022
Press releases
03 January 2019
Hogan Lovells Events
9 November 2023 | 4:00 p.m. - 5:00 p.m. (GMT)
Webinar
Listen to the on-demand recording
28 April 2020 | 5 May 2020
View more events