James (Jim) J. Rosenhauer

Senior Counsel Corporate & Finance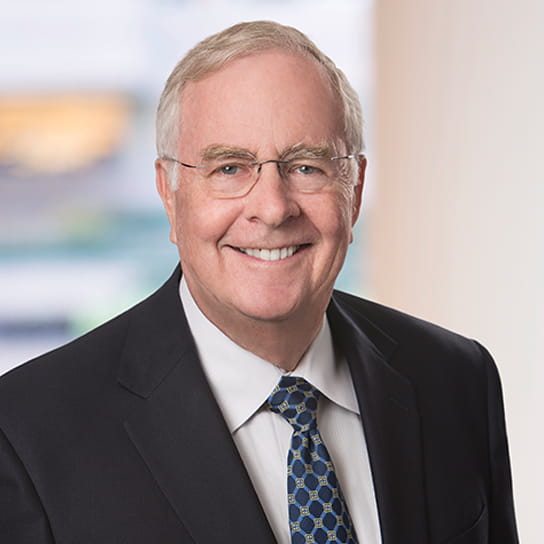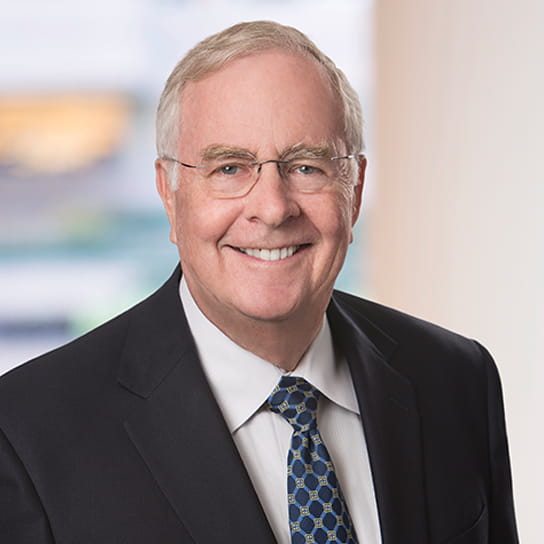 Since joining the firm in 1967, Jim Rosenhauer has provided advice to clients in innovative transactions involving mergers and stock and asset acquisitions, project finance, financing transactions, real estate, and other investments. He has broad knowledge in the organization and structuring of corporations, partnerships, limited liability companies, limited partnerships, joint ventures, and trusts.
Jim has been a leader in the firm's representation of a prominent Middle Eastern investor and his companies, in connection with investments in diverse businesses throughout the world. Jim's practice includes a comprehensive range of international and domestic transactions.
For many years, Jim oversaw the firm's banking, corporate, financial institution, real estate, securities, tax, public finance, and other commercial practices. Jim has been Chair of the Hogan Lovells Compliance Committee and the Opinions Committee.
For several decades, Jim has been an influential member of bar groups including the TriBar Opinion Committee; the American Bar Association Business Law Section Opinion Committee and Subcommittee on Securities Law Opinions; the ABA Audit Responses Committee; the ABA Business Law Section Professional Responsibility Committee; the ABA Subcommittee on Cross-Border Legal Opinions; and the Working Group on Legal Opinions. He has served as Chair of the ABA Audit Responses Committee, and as Chair of the ABA Task Force, which published the Report of the ABA Business Law Section Task Force on Delivery of Document Review Reports to Third Parties.
Education
LL.B., Yale Law School, 1967
A.B., The Catholic University of America, 1964
Bar admissions and qualifications
Memberships
Chair, Task Force on Delivery of Diligence Reports to Third Parties, ABA Section of Business Law
Former Chair, Committee on Audit Responses, ABA Section of Business Law
Member, American Bar Association
Member, Bar Association of the District of Columbia
Member, Committee on Legal Opinions, ABA Section of Business Law
Member, District of Columbia Bar Association
Member, Inter-American Bar Association
Member, International Bar Association
Member, Subcommittee on Cross-Border Legal Opinions, ABA Section of Business Law
Member, Subcommittee on Securities Law Opinions, ABA Section of Business Law
Member, TriBar Legal Opinion Committee
Secretary, Law Firm Advisory Board, Working Group on Legal Opinions
Vice Chair, Committee on Professional Responsibility, ABA Section of Business Law