Ilya Skalkov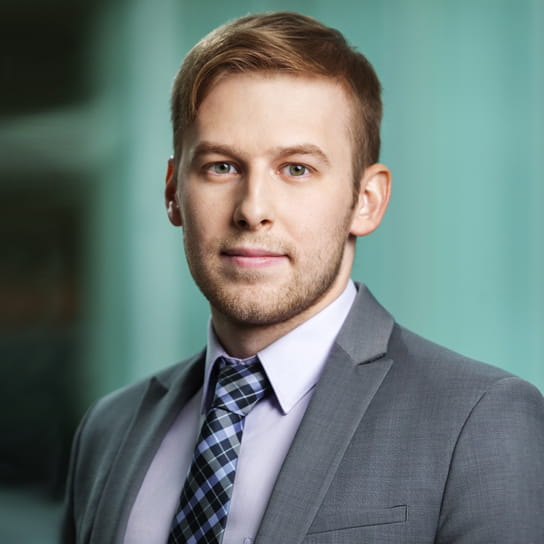 Languages
English, French, Russian
Ilya advises Russian and foreign clients on all aspects of M&A projects and private equity deals.
He is skilled in dealing with complex corporate governance matters, joint venture issues (both formation and termination) and defending against hostile take-overs.
Ilya's experience includes successful coordination of teams in Europe, Africa, North & South America, China and Australia in complex multi-jurisdictional transactions.
He also has experience in Russian antitrust and foreign strategic investments law matters.
Ilya graduated from the international law department of the Moscow State Institute for International Relations (MGIMO) in 2010. He joined the firm in 2013. Prior to joining Hogan Lovells, he worked in a Moscow office of another international law firm.
Representative experience
Advising Luxaviation group, a business jet management and charter group, regarding acquisition of Execujet group, an international business aviation company headquartered in Zurich.
Advising Acmero Capital Limited, a Hong Kong-based fund management company, in connection with acquisition of 40% in Shokoladnitsa Group, Russia's largest coffee shop chain.
Advising to RusForest AB, a Swedish NASDAQ listed forestry company, on the sale of its Arkhangelsk assets in North-west Russia.
Advising to Geopromining, a gold mining company with assets in Russia, Armenia and Canada, on a sale of its blocking stake to Sberbank Capital.
Advising to MCB-Capital on acquisition of 52.015% of Veropharm, a major pharmaceutical manufacturers in Russia.
Advising to the IFC and the EBRD on their US$430m investment in Credit Bank of Moscow.
Advising to EURO-Leasing (a unit of MAN Group, the global trucks manufacturer), in relation to exit from the Russian joint venture.
Advising to the IFC and the EBRD on their US$430m investment in Credit Bank of Moscow.