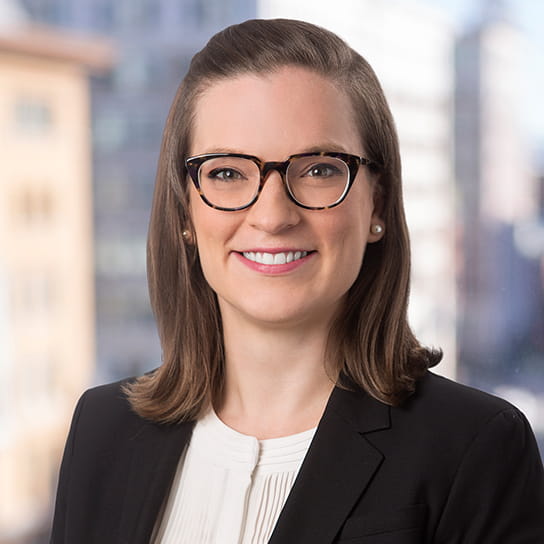 Laura Hunter utilizes her familiarity with challenges in the health care industry to advise clients on navigating the complex regulatory requirements of federal health care programs.
Laura's focus is on compliance with federal and state anti-kickback statutes, false claims laws, and the Civil Monetary Penalties Law. She works with drug and device manufacturers to design, implement, and improve compliance programs, policies, and procedures. She advises on the structure and implementation of patient support programs, product support services, and charitable donations. Laura is an authority on the Physician Payments Sunshine Act, analogous state transparency laws, and state pharmaceutical and device marketing laws. When things don't go according to plan, Laura helps companies conduct internal investigations, decide on appropriate corrective actions, respond to wide-ranging government investigations, and defend against enforcement actions.
Laura also regularly advises clients on coverage and reimbursement of new technologies, assists clients in addressing Medicare and Medicaid billing issues, and advises on complex regulatory issues in areas such telehealth, personalized medicine, and digital health.
Her clients span the health care industry, including drug and device manufacturers, managed care plans, health information technology companies, and other health care providers.
Laura received her J.D. from the New York University School of Law, where she served as an Executive Editor on the Journal of Legislation and Public Policy. As a law student, Laura received the John J. Creedon Scholarship.
Education
J.D., New York University School of Law, Order of the Coif, 2016
M.A., The University of Georgia, 2010
B.A., The University of Georgia, summa cum laude, 2010
Bar admissions and qualifications
Press releases
27 December 2021