Helen C. Atkeson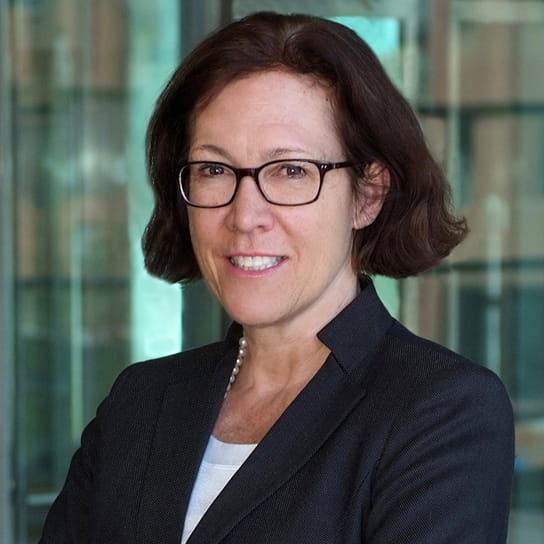 Helen Atkeson has worked for decades with states, cities, public authorities, other governmental entities, and nonprofit entities in the United States to fund their capital programs using traditional debt financings and through public-private partnerships. Her work shapes communities, with the construction of convention centers, low-income housing, airports, roads, college dorms, hospitals, and museums, to name a few.
She helps her government clients understand and satisfy their obligations under the federal securities laws when they access the debt markets. She brings her understanding of debt structures to the firm's M&A team when assisting academic medical center and university clients to collaborate, restructure, or affiliate with others.
Helen moved to Denver "for a few years" after finishing a clerkship on the U.S. Court of Appeals in her hometown of Washington, D.C. She joined the firm in 1993 when the Denver office opened.
Representative experience
Bond counsel to High Performance Transportation Enterprise for I-25N loan.
Disclosure counsel to the Colorado Department of Transportation for its Transportation Notes.
Disclosure counsel to the Regional Transportation District in Colorado.
Issuer's counsel and disclosure counsel to E-470 Public Highway on major bond issuances.
Finance counsel to Vanderbilt University in connection with its sale of medical center assets to newly formed Vanderbilt University Medical Center.
Disclosure counsel to the Colorado Housing and Finance Authority.
Disclosure counsel to the Regents of the University of Colorado.
Disclosure counsel to the Colorado Water Resources and Power Development Authority.
Disclosure counsel to the State of Colorado for the Higher Education Certificates of Participation.
Underwriters' counsel for financings by the New Mexico Finance Authority.
General counsel for College Invest and the Colorado 529 Plans.
2018
Denver Public Finance Law "Lawyer of the Year"
The Best Lawyers in America
2007-2018
Public Finance Law
The Best Lawyers in America
2017
Finalist - Outstanding Women in Business award
Denver Business Journals
2006-2015
Colorado Super Lawyers
2008
Corporate Counsel Black Book
Latest thinking and events
Hogan Lovells Publications
Transportation Update