German A. Gomez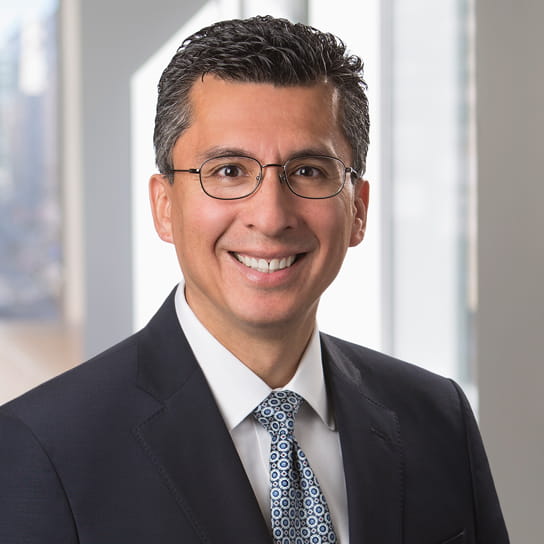 German Gomez helps clients navigate the complexity of compliance with professional responsibility, legal ethics, and conflicts of interest rules and regulations related to the daily practice of law in both law firms and in-house legal departments. German also advises clients on the application of U.S. Government ethics laws, rules, and regulations, including the standards of conduct for executive branch employees, financial conflicts of interest, and post-Government employment restrictions.
As an assistant general counsel with Hogan Lovells' General Counsel's Office, German provides advice and counsel to the firm's general counsels, Conflicts and Ethics Committee, lateral recruitment and integration partners, and members of the New Business Conflict & Compliance Department on legal ethics and professional responsibility issues that arise during the recruitment and onboarding of lateral partners, counsels, and of counsels. German also assists in conducting ethics reviews and approving new client and business matters at Hogan Lovells.
Before joining Hogan Lovells, German served as an assistant general counsel with the General Counsel's Office of the Executive Office for U.S. Attorneys at the U.S. Department of Justice (DOJ). At the DOJ, German provided legal advice and counsel to the U.S. Attorneys and other senior managers responsible for supervising approximately 6,000 assistant U.S. Attorneys employed in the 94 United States Attorneys' offices located throughout the United States, Puerto Rico, Guam, and the U.S. Virgin Islands. He advised and counseled on a wide variety of matters involving U.S. Government ethics, conflicts of interest, and professional responsibility rules and regulations. German also provided advice and counsel on the interpretation and application of federal employment laws and regulations and defended clients in employment litigation involving claims of discrimination, sexual harassment, retaliation, and whistleblowing before the Equal Employment Opportunity Commission (EEOC) and Merit System Protection Board (MSPB).