Hogan Lovells Events | 28 November 2017 | 11:00 AM - 7:30 PM (EST)
Domestic Drone Security Series - November 2017
Presented by Hogan Lovells
Co-host: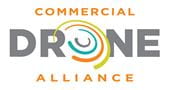 Overview:
The benefits of commercial drones are endless. As UAS integration continues to move forward, drone security issues remain a top priority for federal and local governments and the commercial drone industry. Over the last few months, we've seen policy debates escalate around remote identification, counter-drone efforts, drone integration, and more. Recently, the White House announced a new UAS Integration Pilot Program bringing states, localities, and industry together to open the skies for infrastructure inspections, support for emergency management operations, counter-drone technology, UTM systems, and more. On November 28, Hogan Lovells and the Commercial Drone Alliance continued the conversation started in June by hosting the second event in the Domestic Drone Security Series.
We brought representatives of the executive branch, the legislative branch, and states and localities together with the commercial drone industry to talk about how technology can solve some important issues around UAS integration. Participating organizations included the White House, Office of Science and Technology Policy (OSTP) and National Security Council (NSC), the National Aviation Intelligence Integration Office (NAI2O), DOD, DOJ, FBI, DHS, NASA, FAA, DOI, U.S. Congress, and more.
While the first Domestic Drone Security session focused on learning from the government stakeholders, this session was more interactive and focused on enhancing stakeholder collaboration to produce solutions.
Questions? Contact Carrie Ballew at +1 303 454 2407. This event is closed to the media and has been planned in accordance with government ethics rules to enable participation by government officials.
Program agenda
11:00 a.m. | Registration
11:45 a.m. - 12:20 p.m. | Luncheon Keynote Speakers
Scott Brunner, Surveillance and Aviation Section, Critical Incident Response Group, FBI

Ethan Klein, Policy Advisor, Office of Science and Technology Policy (OSTP), The White House
12:35 p.m. - 1:35 p.m. | Domestic Drones: National Security and the Importance of Remote Identification
Moderator: Lisa Ellman, Partner, Hogan Lovells and Co-Executive Director, Commercial Drone Alliance

Panelists: Lauren Beyer, Director for Aviation and Surface Transportation Security, National Security Council, The White House

Brendan Groves, Counsel to the Deputy Attorney General, U.S. Department of Justice (DOJ)

Joshua Holtzman, Director, Office of National Security Programs and Incident Response (AXE), Federal Aviation Administration (FAA)

Laura Ponto, Head of Public Policy and Regulatory Affairs, Project Wing, X

Christian Ramsey, President, uAvionix

Susan Roberts, Founder, GE Beyond
1:40 p.m. - 2:25 p.m. | Cyber Security and Drones: What You Need to Know
Moderator: Gretchen West, Senior Advisor, Hogan Lovells and Co-Executive Director, Commercial Drone Alliance

Panelists: Timothy Bennett, Program Manager, Department of Homeland Security (DHS) Science and Technology Directorate (S&T)

Jerry Davis, Director of the Information Technology Directorate and Chief Information Officer, NASA Ames Research Center

Stephen "Herbie" Hancock, Director Special Projects and Prize Competition Manager, Department of Homeland Security (DHS) Science and Technology Directorate (S&T) First Responders Group

Harriet Pearson, partner, Hogan Lovells
2:25 p.m. - 2:40 p.m. | Networking Break
2:40 p.m. - 3:25 p.m. | Security Concerns: State and Local Priorities
Moderator: Lisa Ellman, Partner, Hogan Lovells and Co-Executive Director, Commercial Drone Alliance

Panelists: Mark Briggs, Vice President, New England Patriots

Ben Husch, Natural Resources and Infrastructure Committee Director, National Conference of State Legislatures

Brittney Kohler, Program Director, Transportation and Infrastructure, National League of Cities

John Shea, Government Relations Manager, National Association of State Aviation Officials (NASAO)
3:30 p.m. - 3:45 p.m. | Afternoon Keynote Address
Daniel Johnson, Director, National Aviation Intelligence Integration Office (NAI2O)
3:45 p.m. - 4:00 p.m. | Networking Break
4:05 p.m. - 4:50 p.m. | Security Concerns: Legislative Priorities
Moderator: Laura Ponto, Head of Public Policy and Regulatory Affairs, Project Wing, X

Panelists: Chris Boness, Professional Staff Member (Majority), U.S. Senate Committee on Homeland Security and Governmental Affairs

Bailey Edwards, Policy Director for Aviation, Science, and Space, U.S. Senate Committee on Commerce, Science, and Transportation

Jonathon Freye, Legislative Assistant, Congressman Dan Lipinski (D), House Unmanned Systems Caucus

Daniel Hillenbrand, Legislative Assistant, U.S. Senator James Inhofe (R), Committee on Commerce, Science, and Transportation

Naveen Rao, Congressional Staff
4:55 p.m. - 5:45 p.m. | Government and Industry Perspectives on UAS Threat Mitigation
Moderator: Gretchen West, Senior Advisor, Hogan Lovells and Co-Executive Director, Commercial Drone Alliance

Panelists: Mark L. Bathrick, Director, Office of Aviation Services (OAS), Department of the Interior (DOI)

Anh Duong, Program Executive Officer for Unmanned Aerial Systems, Department of Homeland Security (DHS) Science and Technology Directorate (S&T)

Robin Hicks, Director of Homeland Defense Capability Development, Department of Defense (DOD)

Grant Jordan, Chief Executive Officer, SkySafe

Craig Marcinkowski, Director, Strategy and Business Development, Gryphon Sensors

Angela Stubblefield, Deputy Associate Administrator for Security and Hazardous Materials Safety, Federal Aviation Administration (FAA)
5:45 p.m. - 5:50 p.m. | Closing Remarks
5:50 p.m. - 7:30 p.m. | Reception
Back To Listing