E. Desmond Hogan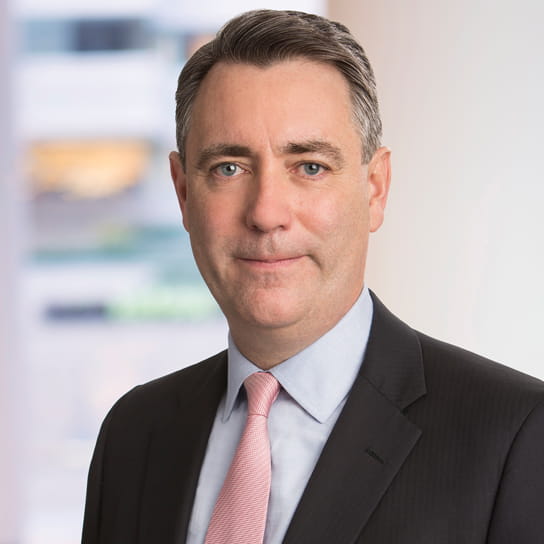 Practice Group
Litigation
Des Hogan wins cases for our clients. He and his team strive to extinguish cases early, and know how to try them when necessary.
Case in point, Des and his team defeated class certification in the In Re WellPoint UCR MDL, wiping out the plaintiffs' claim for damages well in excess of US$1bn. In a nationwide healthcare class action, Des led the effort to win a threshold summary judgment ruling — before substantive discovery — and successfully argued the Eleventh Circuit appeal. And his team took over a major case for Ford, winning class decertification and, after trial and appeal, defeated all of the plaintiffs' US$350m+ claims.
Des is a litigator who focuses on major class actions, cyber litigation, commercial disputes, and governmental investigations. He is Chambers rated and has been recognized for six years by the Washingtonian as one of Washington, D.C.'s top litigators.
Des represents Hogan Lovells clients in high-profile matters, including representing clients in inquiries by numerous Congressional committees and state attorneys general. One example he represents Anthem in its major cybersecurity MDL (100+ consolidated class actions) and related regulatory and Congressional inquiries.
He's also known for his commitment to pro bono. He received national press attention for our client — a U.S. Navy sailor sentenced to life imprisonment for a crime he did not commit — by winning a habeas corpus relief and a pardon from Virginia's governor. He was co-lead counsel in a highly publicized trial that exonerated 35 people who were wrongfully convicted of crimes they did not commit.
Des is our Deputy Managing Partner for litigation (Americas) and a founding member of our Diversity Committee. He clerked for federal judge Wiley Daniel. He was the valedictorian of Howard University School of Law and its first summa cum laude graduate.
Representative experience
Team took over a major auto case, won class decertification, tried the case, handled the appeal, and defeated plaintiffs' large damages claims.
Recently secured the dismissal of separate class actions against major food, health benefits, and technology companies at initial pleading.
Argued against class certification in the In Re WellPoint UCR MDL, winning the motion and defeating plaintiffs' US$1bn+ damages claims.
Team has represented many clients in Congressional investigations by nearly a dozen House and Senate Committees.
Currently represents Anthem in its high-profile data breach MDL (100+ consolidated class actions) and in the related regulatory inquiries.
Argued against class certification for dozens of joint defendants in a nationwide MDL class action, which was then dismissed after argument.
Led the effort in a nationwide healthcare class action, winning a threshold summary judgment ruling and the follow-on Eleventh Circuit Appeal.
Represented a major retailer and its top executives in a significant cyber security investigation.
2013-2015
Litigation: General Commercial (District of Columbia, Up and Coming
Chambers USA
Latest thinking and events
Published Works
InsideCounsel
Hogan Lovells Publications
Class Action Alert
Hogan Lovells Publications
Class Action Alert
Hogan Lovells Publications
U.S. Supreme Court and Appellate Alert
Published Works
Supreme Court issues significant class certification ruling in antitrust case
Competition Newsletter