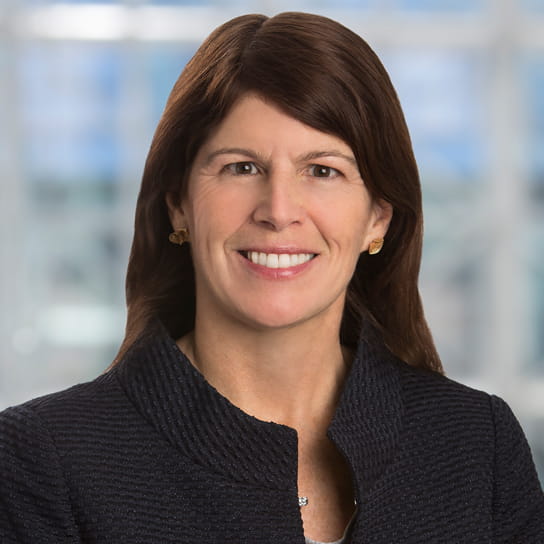 Recognized by Chambers and Legal 500, Beth Peters has over 25 years of experience advising clients on international trade and immigration matters. Beth is Co-Director of our International Trade and Investment Group.
Beth advises clients on the full range of international trade laws, including export control, cyber, national security, sanctions, customs, anti-boycott, and anti-money laundering/USA Patriot Act regulations. Beth also has a wealth of experience handling immigration matters and assessing cutting-edge technology transfer and deemed export issues.
Beth advises financial institutions and universities, as well as telecommunications, satellite, engineering, chemical, defense, life science, and other companies in complying with the International Traffic in Arms Regulations (ITAR), Export Administration Regulations (EAR), and nuclear export controls, including complicated compliance, licensing, and enforcement matters. Beth assists financial institutions, universities, and companies on economic sanctions and anti-money laundering compliance matters.
As leading publications note, "Beth Peters has 'an encyclopedic knowledge of U.S. laws and excellent experience of their application outside the USA' and 'clients recommend her as a highly skilled and efficient practitioner,'" (Chambers USA ); "first-class in export procedures work" (Chambers Global); "Beth is the one with the most 'secret sauce,' that almost ineffable quality that transcends subject matter competency and business judgment to make a practitioner more than the sum of her parts. Maybe it's her emotional intelligence, but Beth has a quality that puts clients at ease even when faced with significant compliance challenges." (World Export Control News Awards Export Control Practitioner of the Year - Highly Commended); "good relations with high-ranking government officials and is consequently a go-to practitioner for clients seeking strategic and nuanced advice relating to export controls and sanctions." (Legal 500 US Leading Lawyer). Beth was voted "Runner-up" for the 2016 WorldECR award of Export Control Practitioner of the Year.