Stephen J. Immelt

Senior Counsel Litigation, Arbitration, and Employment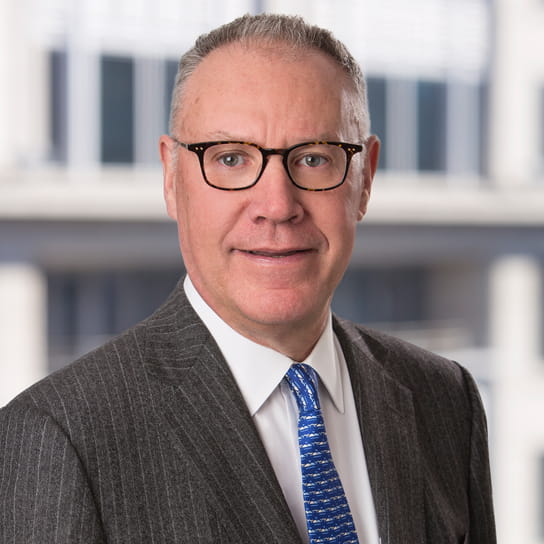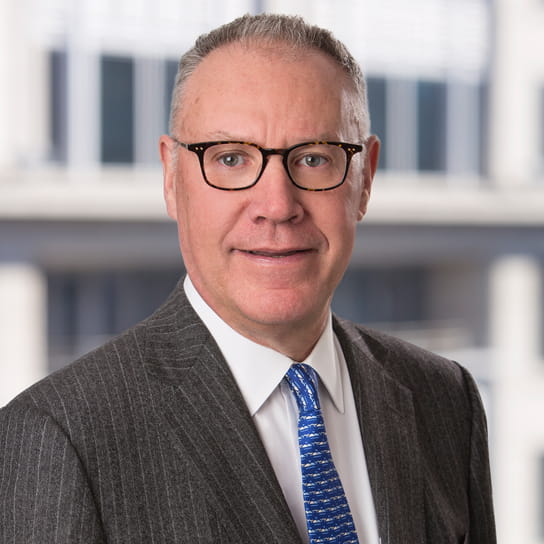 "A very bright guy and a creative and analytical thinker."

Chambers USA 2014
Steve Immelt was Chief Executive Officer (CEO) of Hogan Lovells from 2014-2020 and was responsible for developing and driving our vision as a "bold and distinctive law firm creating valuable solutions for clients."
Steve has spent his time focused on achieving the firm's strategy and supporting partners in building their relationships with clients and each other around the world. He has introduced into Hogan Lovells a major global initiative known as "Project Redefine," which seeks to improve the way we do things for the benefit of our clients in a rapidly changing and evolving market.
He is also passionate about leadership behavior, taking the view that everyone at Hogan Lovells should be clear about what is expected of them, whether partners, associates, or members of the business services teams.
Before taking up the role of CEO in 2014, Steve was the global co-head of our Litigation and Arbitration practice and a long-standing member of our International Management Committee. He has decades of experience working across markets and cultures in these roles and in his client work.
A litigator by background, in the early stages of his career Steve was an Assistant U.S. Attorney for the District of Maryland prosecuting political corruption, fraud, tax evasion, and conspiracy charges.
He then joined the firm in 1989 and built up a very successful practice dealing with complicated litigation in the health care sector. Clients have included pharmaceutical companies, medical device companies, academic health centers and medical schools, clinical laboratories, and other providers of health care. Steve has particular experience in off-label and financial relationship cases as well as the Anti-Kickback Act, the Food, Drug, and Cosmetics Act, the Foreign Corrupt Practices Act, and the False Claims Act. 
"High quality attorney."

Chambers USA 2013
Representative experience
Development of a vision and strategy for business growth for Hogan Lovells, a US$1.8bn business with operations in more than 40 offices worldwide.
Introduction of a vision for Hogan Lovells accompanied by a set of leadership behaviors designed to help everyone in the firm understand their role.
Achieved deferred prosecution, civil settlement, and corporate integrity agreements for a major orthopedic device company under investigation.
Advised medical device companies on False Claims Act matters arising from reimbursement, FDCA promotional, and fraud and abuse theories.
Advised pharmaceutical/biologics companies on federal and state investigations of sales and marketing, Medicaid rebate, and FDCA promotional issues.
Defended universities, academic health centers, and hospitals on False Claims Act disputes involving claims of billing, research, and program fraud.
Numerous assignments relating to the development of international compliance plans for corporate and institutional entities.
Successfully advised an institutional pharmacy provider with respect to Medicare Part D and related issues.
Advised medical device companies in investigations of business activities in China.
Education
J.D., University of Maryland, Francis King Carey School of Law, cum laude, 1977
B.A., Yale University, cum laude, 1974
Bar admissions and qualifications
District of Columbia
Maryland
New York
Court admissions
Maryland Court of Appeals
U.S. Court of Appeals, District of Columbia Circuit
U.S. Court of Appeals, Fourth Circuit
U.S. Court of Appeals, Second Circuit
U.S. District Court, District of Columbia
Memberships
Member, American Health Lawyers Association
Member, Health Law Section, American Bar Association
Member, National Association of College and University Attorneys
Healthcare (District of Columbia), Eminent Practitioner
Chambers USA
2016-2019
Healthcare (Maryland/District of Columbia)
Chambers USA
2006-2017
Healthcare: Regulatory & Litigation (Nationwide)
Chambers USA
2011-2015
Litigation: General Commercial (Maryland/District of Columbia)
Chambers USA
2004-2015
Life Sciences Star
LMG Life Sciences
2012-2013
Criminal Defense: White Collar
The Best Lawyers in America
2008-2013
Bet-the-Company Litigation
The Best Lawyers in America
1995-2013
Commercial Litigation
The Best Lawyers in America
1995-2013
Business Litigation
The Best Lawyers in America
1995-2013
The International Who's Who of Business Crime Lawyers
Life Sciences
PLC Which Lawyer
Press releases
10 January 2020
Press releases
04 November 2019
Press releases
09 September 2019
View more press releases
Events
10 September 2019 | 6:00 PM - 9:00 PM (EST)