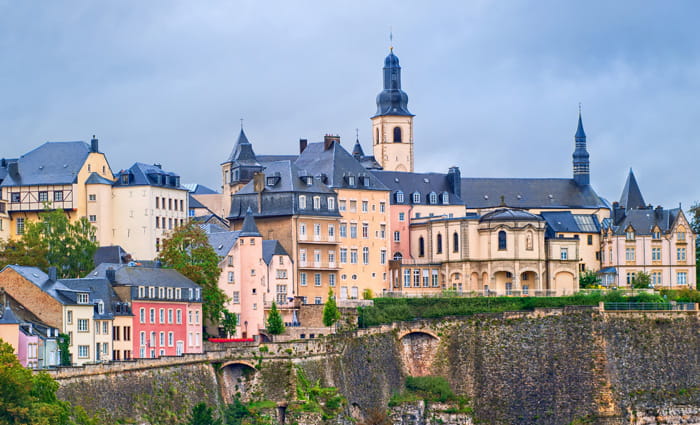 Luxembourg
Hogan Lovells (Luxembourg) LLP
52, Boulevard Marcel Cahen
L-1311 Luxembourg
Luxembourg
Luxembourg stands out because of its stable yet continuously modernized legal, regulatory, and tax framework. Many international corporations and technology companies choose it as their European or global headquarters. And it is the European jurisdiction of choice for financial institutions, fund sponsors, and asset managers.
When clients need practical, commercially focused legal advice, they turn to Hogan Lovells law firm in Luxembourg. Able to respond to an increasingly complex international business environment, we thrive on understanding your legal needs and business goals. Our lawyers have multicultural and multilingual backgrounds ― we speak the language of our clients.
Our office in Luxembourg provides integrated advice in the areas of corporate, finance, regulatory, and tax. Our multidisciplinary team develops innovative yet practical solutions for even the most challenging business issues. Hogan Lovells understands your business and how your industry works.
Key contacts
Lawyers by practice group
Primary Practices and Industries
Representative experience
Advised YESSS, a specialist of wholesale electrical products and equipment, on the implementation of its European holding, financial, and IP structure via Luxembourg.

Advised AXA Real Investment Managers on a €231m acquisition of a Luxembourg structure holding the largest shopping center in West Germany.

Assisted the Hilton Group with a restructuring of its Australian assets valued at US$500m and subsequent sale of one asset.

Advised Dream on its joint venture with POBA whereby POBA acquired 50% interest in seven of Dream's properties in Germany for approximately €221m.

Advised Volkswagen Financial Services, a division of Volkswagen group, on Luxembourg legal and tax aspects regarding its £1.2bn Auto ABS transaction.

Advised Areca SICAV SIF, a Luxembourg SIF having a fund of hedge fund investment policy, on all regulatory and corporate matters, including AIFMD compliance.

Advised Foncière des Murs and club deal investors on the acquisition of a hotel portfolio in Düsseldorf, Berlin-Drelinden, and Cologne, Germany.

Helped FMS Wertmanagement to acquire and sell, via Luxembourg entities, a portfolio of loans related to Spanish real estate for more than €500m.

Advised M&G Real Estate on the sale of the Manchester Royal Exchange in England to Starwood Capital and Trinity Investment Management for £44.2m.

Advised Laboratory Corporation of America Holdings on its corporate restructuring in the context of the US$6.1bn acquisition of Covance Inc.

Advised Brookfield Infrastructure Group Corporation on the acquisition with a consortium of investors of 50% of TDF France for approximately €1.78bn.

Advised IVG Immobilien on the acquisition of the €500m real estate portfolio "Prime" in Germany.

Advised a major real estate manager on a joint venture with Korean National Pension Service to acquire a Spanish shopping center for €210m.

Assisted Millicom International Cellular with respect to the issuance of high yield bonds with nominal value of US$500m.

Advised Moor Park Capital on the €740m sale of a hotel real estate portfolio and the repayment of related debt.

Advised Oquendo Capital, a Spanish asset manager, on their Luxembourg-based mezzanine capital Sicars.

Advised Pareto Sicav, a Luxembourg UCITS sponsored by the Finnish asset manager Pareto, on all regulatory and corporate aspects.

Advised TIR Europe Global Forestry Fund, a Luxembourg SIF investing in forests, on all Luxembourg regulatory matters, including its first closing.


Tier 2 in Tax
The Legal 500
"The lawyers are strongly client-oriented and they do what they can to support the client."
Chambers Global, 2014
"The team's drive and commitment really comes through."
Chambers Global, 2015
Latest thinking and events
Hogan Lovells Publications
Hogan Lovells Publications
Client Notes
Hogan Lovells Publications
Hogan Lovells Publications
Tax Alert
Hogan Lovells Publications
Tax Alert
Hogan Lovells Publications