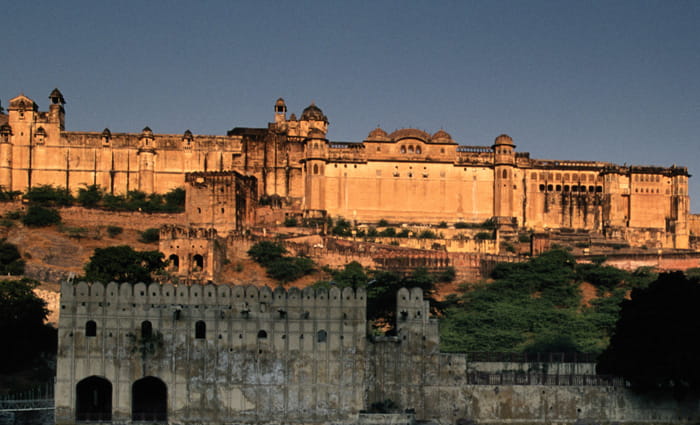 India
Given the country's dynamic and ever-changing landscape, businesses need the right kind of support in India. With strong local relationships, keen market knowledge, and a long track record of working in India, Hogan Lovells paves the way for both Indian and foreign clients. Whether you're an international corporation pursuing growth in India, an Indian business expanding your presence overseas, or a financier assisting a customer with an investment into or out of India, we act as your trusted advisor, and help meet your commercial goals.
Our worldwide team is based in key locations for doing business in India, including Singapore, Hong Kong, Dubai, London, and Washington, D.C., and has close ties to India. We work successfully across borders to help clients develop infrastructure projects, seek investment opportunities, raise capital, restructure businesses, and resolve disputes and intellectual property issues in India. Our global reach enables us to see the big picture, while our tried-and-true partnerships with Indian lawyers enable us to understand and succeed at the local level. Our lawyers are fluent in Hindi and other Indian languages.
The drive we bring to serving our clients speaks for itself: The Legal 500 Asia Pacific has named us a "Leading Foreign Firm in India" for 2016, one of many awards our top team has won for its work in this bustling marketplace.
Key contacts
Press Releases
London, 17 June 2015 – Hogan Lovells has advised SunEdison, Inc. on the acquisition of Continuum Wind Energy Limited (Continuum) from MSIP International Holdings Cooperatief U.A., a...
Primary Practices and Industries
Representative experience
Our team advised Cyient on export control in the acquisition of a Singapore company, including the re-export of technologies to India.

We advised U.S. nuclear suppliers on India's civil nuclear market, and on India's nuclear liability regime.


A U.S. technology company turned to us to help commercialize its modular reactor design technology in the Indian market.

Hogan Lovells helped the Stemcor Group with the restructuring of various Indian bank loan facilities.

We advised SunEdison on its acquisition of Continuum Wind Energy, a major owner and operator of wind power assets in India.

We advised bond trustee Deutsche Bank on the Suzlon Energy FCCB restructuring, the largest Indian bond restructuring to date.

Hogan Lovells helped lenders on a US$220m loan to acquire business parks in India, the largest ever cross-border investment in Indian real estate.

Our team assisted IFC with its debt and equity acquisition of assets in India, Canada, U.S., and Belgium by Jubilant Pharma.

We advised Sojitz on the development and construction of the Western Dedicated Freight Corridor railway linking New Delhi and Mumbai.

Our group helped Deutsche Bank and Standard Chartered Bank with bridge loans to Air India for four Boeing B787-8 aircraft.

We consulted with Kokuyo on its US$9m acquisition of Riddhi Enterprises, a Mumbai-based notebook manufacturer.

Advising Trafigura Pte Ltd. on its equity investment in Nagarjuna Oil Corporation Limited, an Indian refinery project.

Hogan Lovells assisted a private equity fund on a cross-border shareholder dispute and investigation in Singapore and India.

A Japanese trading house consulted with us regarding arbitration against an Indian IT company for debts owed for telecommunications equipment.

We advised an Italian manufacturer in arbitration regarding a joint venture dispute with an Indian company over factory operations in China.

Hogan Lovells consulted with IFC and Proparco on a US$70m financing to a public Indian company in the education sector.

We advised trustee BNY Mellon on a Regulation S US$20m bond offering by Gujarat NRE Coke Limited on the Singapore Stock Exchange.

Leading Foreign Firm in India
The Legal 500 Asia Pacific, 2016
Ranked for Banking and Finance, Capital Markets, Corporate/M&A
Chambers Asia Pacific, 2015
Tier 2 for Energy and Infrastructure
IFLR 1000, 2015
Jaguar Land Rover Automotive's high yield offerings
India Business Law Journal, Deal of the Year
Latest thinking and events
Hogan Lovells Publications
Employment Alert
Hogan Lovells Publications
Hogan Lovells Publications