Bruce D. Oakley
Office Managing Partner
Houston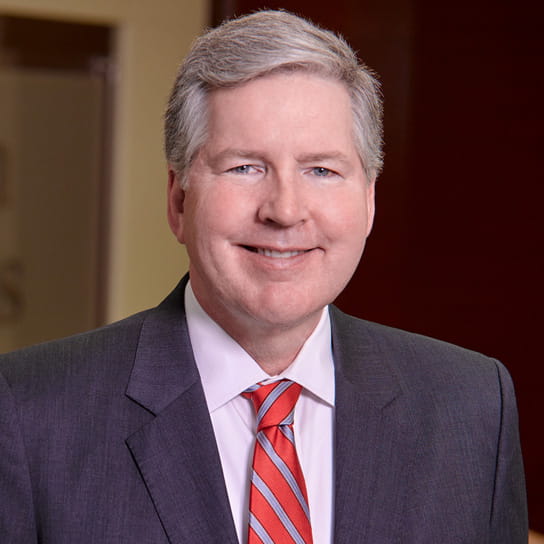 Practice Group
Litigation
Drawing on his 25 years as a trial lawyer in Houston, Bruce Oakley helps commercial clients solve problems through advice, analysis, and advocacy. Having served as a judge presiding over thousands of lawsuits, Bruce knows particularly well the risks and opportunities facing clients with business disputes; and what works and does not work at the courthouse.
Bruce uses that knowledge to develop and carry out strategies both in the boardroom and in the courtroom, especially for clients facing complex cross-border disputes. He regularly represents businesses across the energy spectrum — from exploration and production, drilling operations, refineries, pipelines, and to the services sector.
As Managing Partner of our Houston office, Bruce works with lawyers throughout our global practice. Before joining our firm 10 years ago, Bruce served as Judge of the 234th Judicial District Court. Prior to being appointed and then reelected to the court, he was a partner in a major Texas firm trying lawsuits in state and federal courts. He is ranked by Chambers, the Legal 500, Texas SuperLawyers, and BTI. He also holds a certification in Civil Trial Law from the Texas Board of Legal Specialization.
Bruce continues his public service having previously served as President of Children's Protective Services and now as a Director of the Harris County Houston Sports Authority. He is married and has five children.
"The highly experienced Bruce Oakley heads Hogan Lovells US LLP's Texas litigation team. He has previously served as a Texas state court judge and is described by clients as an 'exceptionally capable advocate' with 'a very good, analytical' approach."
"Bruce Oakley of Hogan Lovells US LLP is well known in Texas litigation circles as a former District Court judge, which lends immense credibility to his current litigation practice. His primary areas of practice include the energy and pharmaceutical markets."
Representative experience
Representing a deepwater drilling contractor against claims relating to the dissolution of a Brazilian joint venture.
Representing innovative shale logistics company in trade secret lawsuit.
Representing an exploration and production company in a dispute over rig failure during drilling operation in the Eagle Ford Shale formation.
Defended foreign sovereign integrated energy company against series of lawsuits under the Alien Tort Claims Act and Foreign Sovereign Immunities Act.
Representing offshore drilling contractor in federal litigation against a multinational oil and gas company concerning deepwater drilling operations.
Defended clean energy manufacturing company in defense of a lawsuit alleging misappropriation of trade secrets.
Defended independent power producer in litigation brought by former officer arising out of a DOJ investigation and prosecution.
Arbitrator in variety of energy and insurance related disputes.
2015-2017
Litigation: General Commercial (Texas)
Chambers USA
2003-2014
Board Certified, Civil Trial Law
Texas Board of Legal Specialization
2005-2013
Texas Super Lawyers
2013
Litigation: Product Liability and Mass Tort Defense: Aerospace/Aviation
Legal 500 US
2011
BTI Client Service All-Star
2008-2010
Super Lawyers, Corporate Counsel Edition, Business Litigation
Latest thinking and events
Hogan Lovells Publications
Appellate Alert
Published Works
The Houston Lawyer