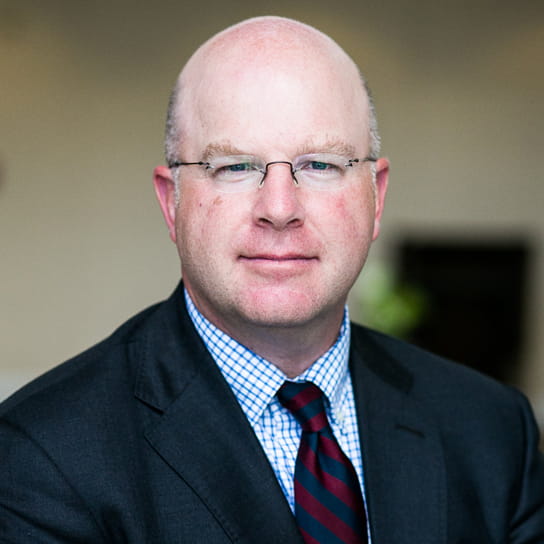 'He is a well-measured practitioner.'

Client quoted in Chambers USA 2022
As Global Head of the firm's Business Restructuring and Insolvency practice group, Christopher Donoho has made a career out of navigating tough situations and finding creative solutions that create value.
For Chris, that can mean negotiating an out-of-court solution to a complex financial problem, or it can mean guiding a client through a U.S. Chapter 11 bankruptcy or foreign insolvency proceeding. Regardless of the forum, he always enjoys the challenge of taking complex situations, breaking them down, and then leading a process that results in accretive value for his clients.
Whether leading a process or lending a hand on a project, Chris is a key member of both the New York office and the firm's global Business Restructuring and Insolvency team, all of whom, individually and as a team, are experienced and recognized in their field, working on many of the most important bankruptcy situations around the globe. From 2015 to 2019, he was the administrative partner for the New York office. Prior to his current role, he served as the Head of the Business Restructuring and Insolvency practice for the Americas.
Chris spends much of his time protecting the rights of creditors in restructurings, frequently on behalf of investment funds or banks. He also has considerable experience representing companies facing distress, leading them through work-outs or Chapter 11 restructurings in jurisdictions across the United States. He is frequently called into situations that involve multi-national companies and complicated cross-border disputes, drawing on the resources of his colleagues and Hogan Lovells around the world.
Several of the deals where Chris has played a leading role are award winning, including his representation of the Kodak Pension Plan in the Eastman Kodak Company Chapter 11, which was the winner of, among other things, the 2014 Turnaround Management Association's Mega Turnaround of the Year Award, where he received an individual award for his contributions.
Christopher Donoho shows 'exceptional leadership and judgment' and played a key role in the firm's advice to the trustees of the Kodak pension plan in the Eastman Kodak bankruptcy.

Legal 500 US
Representative experience
Acting as creditors' committee counsel in the Chapter 11 cases of Abengoa Bioenergy (Missouri) and Abeinsa (Delaware), subsidiaries of Abengoa S.A. of Spain.
Represented the Kodak Pension Plan (UK) in the Eastman Kodak Chapter 11, exchanging US$2.8bn of pension liabilities for two operating divisions.
Represented the Chapter 11 official creditors' committee of ShengdaTech Inc., a U.S. parent of a Chinese operating company.
Represented Anschutz and Starwood as bidders and acquirers of the Sea Island Company in a 363 bankruptcy sale in District of Georgia bankruptcy court.
Represented the secured lenders and credit bidders in the Chapter 11 bankruptcy of Raser Technologies, in the District of Delaware.
Represented Orexigen Therapeutics Inc. in Chapter 11 bankruptcy proceedings; negotiated a court-approved Section 363 sale of Orexigen's assets to Nalpropion Pharmaceuticals Inc.
Acting as debtor's counsel to Signal International, an Alabama ship and rig repair company with substantial litigation claims related to human trafficking.
Represented the private equity sponsor in connection with the Chapter 11 restructuring of Milagro Oil & Gas.
Represented Allonhill LLC as Chapter 11 debtor's counsel in the District of Delaware.
Represented Wilmington Trust as indenture trustee in the Capmark Chapter 11 bankruptcy.
Education
J.D., Vanderbilt University, 1994
A.B., Brown University, 1991
Bar admissions and qualifications
Court admissions
U.S. District Court, District of New Jersey
U.S. District Court, Eastern District of New York
U.S. District Court, Southern District of New York
Memberships
INSOL
Member of the American College of Investment Counsel
Turnaround Management Association
Finance: Restructuring (Including Bankruptcy): Corporate, Recommended
Legal 500 US
2019-2023
Bankruptcy/Restructuring (New York)
Chambers USA
2021-2023
Restructuring and Insolvency, Highly Regarded - State
IFLR1000
2020
500 Leading Global Restructuring & Insolvency Lawyers
Lawdragon
2020
Energy, Highly Regarded - State
IFLR1000
2020
Natural Resources, Highly Regarded - State
IFLR1000
2020
Dealmaker of the Year
Finance Monthly
2020
Elite Dealmaker - New York
IFLR1000
2019
Bankruptcy/Restructuring (New York), Recognised Practitioner
Chambers USA
2018-2019
Press releases
02 February 2023
Press releases
23 April 2021
Awards & rankings
07 December 2020
View more press releases
Sponsorships and Speaking Engagements
24 May 2023 | 8:00 a.m. - 7:00 p.m. (ET)
Webinar
28 March 2023 | 8:30 AM - 9:00 AM (EST)
Webinar
Thursday, October 8, 2020; 10:30 a.m. – 11:30 a.m. EDT; 3:30 p.m. – 4:30 p.m. BST
View more events