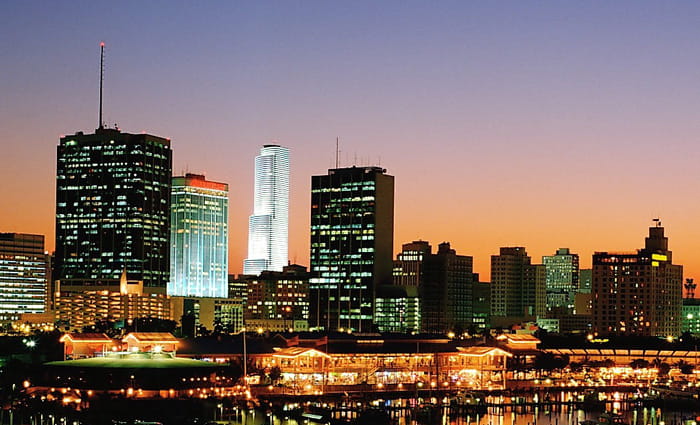 Miami
Hogan Lovells US LLP
600 Brickell Avenue
Suite 2700
Miami, FL 33131
United States
Hogan Lovells in Miami works with clients to address high-stakes business challenges in Florida, the Americas, Asia, Europe, and beyond. Our multicultural, multilingual lawyers understand the nuances of doing business internationally. We advise on complex disputes and transactions, including mergers and acquisitions, project financing, and infrastructure development. We anticipate and understand the risks associated with international arbitration proceedings, bet-the-company U.S. and international litigation, and brokering settlements of cross-border disputes.
The legal team in Miami knows the consumer goods, energy, financial services, health care, technology, and telecommunication sectors inside and out. And with more than 45 Hogan Lovells offices worldwide, we bring the right people together to solve the toughest legal issues in your sectors.
Key contacts
Lawyers by practice group
Topic Center
Read the latest international arbitration news, trends, and cases.
Primary Practices and Industries
Representative experience
Representing General Electric Capital Corporation in a nursing home litigation where we obtained summary judgment dismissing claims for more than US$2.3bn in damages.
Representing Vanderbilt University in its spin-off of its entire medical center to a newly created, independent non-profit corporation.
Defending Pemex Exploración y Producción against a petition to confirm a US$300m Mexican ICC arbitral award that the Mexican courts has been nullified.
Representing Siemens in arbitration and bankruptcy proceedings related to a US$2bn power generation facility in the United States.
Representing Fisher Island Investments, Inc. in corporate ownership dispute establishing right of client to assets worth more than US$1bn.
Representing PDVSA in a US$1.5bn working capital loan from China Development Bank for its operational and production needs.
Representing the Republic of Ecuador in a US$312m export credit facility for the construction of 10 critical highways in Ecuador.
Representing Empresa Nacional de Energía Eléctrica (Honduras) in the development and financing of the 104 MW Patuca III hydroelectric generation project.
Representing a national healthcare company in obtaining dismissal of a whistleblower suit, with prejudice, pursuant to the FCA's "public disclosure bar."
Represented a major developer in connection with the acquisition of a 550 MW photovoltaic solar power project and the related joint venture negotiations.
Represented a major developer in connection with the sale of 5 gas-fired electric generation stations with an aggregate capacity of approximately 2,700 MW.

Represented large alcohol beverage manufacturer in case brought by terminated distributors in 4 states alleging federal antitrust and state franchise law claims.
Cruise line in suit brought by former vendor, alleging breach of written and oral agreements, fiduciary duty, and unjust enrichment with potential to result in over US$1bn in damages.
Renace, S.A. in the development, construction, and financing of a hydroelectric generating plant in Guatemala advising on the negotiation of all project agreements.
Representing a global technology company in an over US$4bn ICC arbitration arising out of a services agreement with a telecoms company for IT-related services.
Representing a leading construction and engineering company in defense of allegations brought by shareholders that it made misstatements that inflated its stock price.

Issuer's Counsel for the Sovereign Bond Deal of the Year
LatinFinance, 2014
Ranked 4th among the 100 most active arbitration practices globally
Global Arbitration Review's GAR30, 2015
Latest thinking and events
Events
01 March 2018
Orlando, Florida, United States
Published Works
Love It and Ace It: Your Guide to a Great Summer
American Bar Association Section of Litigation, Young Advocates Vol. 8 No. 2