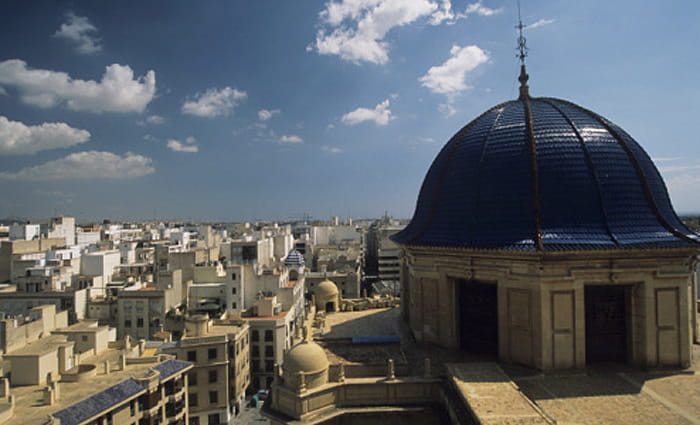 Alicante
Hogan Lovells (Alicante) S.L. & Cía. S.C.
Avenida Maisonnave 22
Alicante 03003
Spain
Hogan Lovells in Alicante manages highly valued global and regional trademark and design portfolios. We are known for IP strategies that combine timely prosecution with best-in-class litigation and that protect your current and future business objectives. We constantly review our strategies to secure the best outcome for clients.
We take a cost-effective approach to managing your international portfolios by staffing teams with multilingual lawyers and other legal professionals. Their language skills have played a critical role in successfully registering more than 10,000 applications and representing 16,500 European Union trademarks and Community designs in various stages.
We combine a global outlook with local knowledge. Clients with European trademarks and designs benefit from our close working relationship with EUIPO, the European trade mark office based in Alicante. We have defended and challenged thousands of trade marks in opposition and cancellation proceedings, and acted for clients before the General Court, the European Court of Justice, and WIPO in Geneva.
Key contacts
Lawyers by practice group
Multinational companies need to do more to protect their valuable trademarks through enforcement. Learn how.
Primary Practices and Industries
Representative experience
Advising coffee company Starbucks on pan-European brand strategy, portfolio management, and enforcement matters.

Successfully achieving registration of position trade marks for clothing manufacturer adidas in the EU.

Successfully representing DELL in proceedings before EUIPO (first instance and appeal) and subsequently before the General Court in Luxembourg.

Representing various automotive companies in proceedings before EUIPO, the General Court, and in the enforcement of their rights before national courts.
Andreas Renck received the ILO Client Choice Award for Trademarks, Spain
2017
The "highly successful Alicante office" "attracts an enviable list of leading global brands."
Chambers Global, 2017
Tier 1 for Trademarks and Copyright
The Legal 500, 2016
Imogen Fowler received the ILO Client Choice Award for Trademarks, Spain
2014
European Trademark Contentious Firm of the Year
Managing Intellectual Property Global Awards, 2018
Latest thinking and events
Hogan Lovells Publications
Hogan Lovells Publications