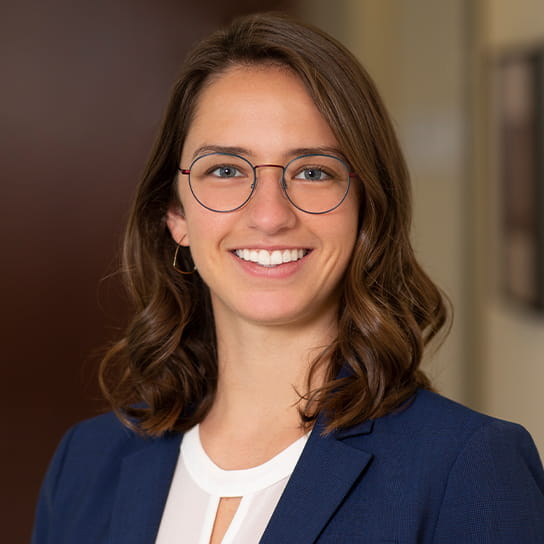 Olivia Molodanof is a critical member of the team when assisting clients with environmental issues involving regulation, compliance, enforcement, and litigation.
Olivia counsels clients as they navigate complex environmental matters including under the Clean Water Act, the Clean Air Act, the Endangered Species Act, the Comprehensive Environmental Response, Compensation, and Liability Act (CERCLA), and the Resource Conservation and Recovery Act (RCRA). Her practice focuses on responding to environmental enforcement actions, federal and state litigation, administrative actions and appeals, citizen suits, and catastrophic environmental incidents. She also assists clients in negotiating site remediation cleanup and cost-recovery matters, including at major Superfund sites in Environmental Protection Agency Region 9.
She has been responsible for responding to information requests issued under federal and state law, coordinating major document productions, working closely with experts, and providing on-scene support for a catastrophic environmental incident. She has experience in all phases of litigation from initial case strategy through trial, including taking depositions, briefing discovery and dispositive motions, and examining witnesses including during a two-month jury trial. 
Olivia is passionate about her pro bono work at the firm, particularly voting rights and election law, immigration, environmental justice, and LGBTQ+ rights. During the 2021 redistricting cycle in North Carolina, she served on the case team with co-counsel, the Southern Coalition for Social Justice, representing Common Cause in state court and at the U.S. Supreme Court in Moore v. Harper.
Education
J.D., University of California, Hastings College of Law, 2019
B.S., California Polytechnic State University, 2016
Bar admissions and qualifications
Court admissions
U.S. District Court, Northern District of California
U.S. District Court, Eastern District of California
U.S. District Court, Southern District of California
U.S. District Court, Central District of California
U.S. Court of Appeals, Seventh Circuit
U.S. Supreme Court
Memberships
Member, Bar Association of San Francisco
Member, National LGBTQ+ Bar Association
Co-Chair, Law Firm Antiracism Alliance's Environmental Justice Working Group
Outstanding Volunteer Award
Justice & Diversity Center of the San Francisco Bar
2017, 2019