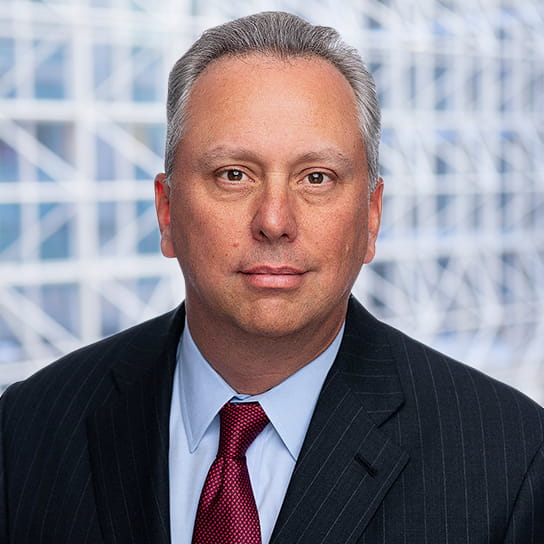 'Joseph Gilligan has an exceptionally deep understanding of the complex legal and business issues associated with M&A and shareholder activism matters.'

Client quoted in Legal 500 US 2023
Joe Gilligan is a leading M&A and corporate governance lawyer with more than 25 years of experience representing publicly and privately held companies, boards of directors, strategic investors, and special committees in all types of M&A and other complex transactional and governance matters. 
Joe has served as primary outside counsel to a broad range of public, private, and non-profit companies, and he regularly counsels boards of directors and committees on corporate governance issues, fiduciary duties matters (including in the M&A and activist shareholder contexts), and compliance with U.S. federal securities laws.
He previously served as co-head of our Corporate practice group for the Americas and as co-chair of our U.S. M&A committee. 
As co-director of our activist investor practice, Joe regularly assists clients in preparing for, engaging with, and defending against activist shareholders.
In M&A matters, Joe has extensive experience advising clients on public and private mergers, tender offers, and going-private transactions, as well as proxy contests, strategic investments, and cross-border acquisitions. He helps acquiring and target companies, as well as special committees of independent directors, in connection with hostile and unsolicited takeover proposals and anti-takeover defenses.
In addition to regularly representing life sciences and health care companies in transactional matters, Joe regularly represents companies in a broad range of industry sectors, including real estate and real estate investment trusts (REITs); technology, media, and telecom (TMT); energy and infrastructure; and industrial and consumer goods.
Joe is frequently recognized as a top lawyer in his field by Chambers and the Legal 500. He has also served as an adjunct professor at Georgetown University Law Center, where he has taught the course "Takeovers, Mergers & Acquisitions."
Joseph Gilligan is seen by clients as a 'superb negotiator and advisor' and a 'flawless counsel.'

Legal 500
Representative experience
Represented Life Storage in its successful defense of a hostile takeover attempt and subsequent US$12.7bn friendly merger with Extra Space Storage creating a US$47bn enterprise value company.
Represented Novartis AG in its acquisition of Chinook Therapeutics for up to US$3.5bn, including US$300m of contingent value rights (CVRs).
Represented Novartis AG in its US$8.7bn acquisition of AveXis Inc., a gene therapy company.
Represented Transurban in its US$2.1bn sale of a 50 percent interest in its Transurban Chesapeake assets, including multiple toll roads. 
Represented the 3M Company in various transactions, including its US$1.037bn acquisition of the Polypore separations media business and the US$850m sale of its biometrics business.
Represented GE Healthcare in its proposed acquisition of Thermo Fisher's cell culture and gene modulation business for approximately US$1.06bn.
Represented Colonial Properties Trust in its US$8.6bn merger with Mid-America Apartment Communities Inc.
Represented Orthofix Medical in its US$830m merger-of-equals business combination with SeaSpine Holdings.
Represented GE Healthcare in its acquisition of SeqWright Inc., a provider of nucleic acid sequencing and other genomic services.
Represented Dun & Bradstreet in various transactions, including its acquisitions of NetProspex and Avention.
Represented the Transaction Committee of the Board of Directors of Knology Inc. in its US$1.5bn acquisition by WOW! Internet, Cable & Phone.
Represented PAETEC Holding Corp. in its US$2.3bn merger with Windstream Corp.
Represented NextEra Energy on two "build-own-transfer" agreements to develop and sell a 300 MW wind energy project and to decommission, re-develop, and sell an existing 100 MW wind energy project.
Represented NextEra Energy in its US$1.5bn sale of its FPL FiberNet business to Crown Castle.
Represented Cytyc Corp., a medical device company, in its US$6.2bn merger with Hologic Inc.
Represented Nabi Biopharmaceuticals in its US$251m cross-border business combination with Biota Holdings Ltd., an Australian pharmaceutical company.
Represented NextEra Energy Resources in its US$352m acquisition of three operating wind energy projects from Babcock & Brown.
Represented Orthofix International NV, an orthopedic medical device company, in its US$333m acquisition of Blackstone Medical Inc.
Represented Cytyc Corp. in its US$450m acquisition by tender offer of Adeza Biomedical Corp.
Represented Nabi Biopharmaceuticals in the US$185m sale of its biologics division to Biotest Pharmaceuticals Corp.
Represented Advertising.com Inc., an Internet advertising company, in its US$435m acquisition by America Online Inc.
Represented Musculoskeletal Transplant Foundation Inc., a nonprofit allograft tissue bank, in its unsolicited takeover proposal for Osteotech Inc., a Nasdaq-listed tissue processing company.
Represented Cytyc Corp. in its unsolicited takeover proposal for Vision Systems Ltd., an Australian public company.
Represented McLeodUSA Incorporated in its US$2.1bn acquisition of Splitrock Services Inc., as well as its acquisitions of Ovations Communications and Dakota Telecommunications Group.
Represented Medicis Pharmaceutical, a specialty pharmaceutical company, in its US$300m acquisition (including contingent payments) of LipoSonix Inc.
Represented CSFB as underwriter of CTI Molecular Imaging's IPO; Liquidity Services in its IPO; McCormick & Co., Cytyc Corp., Oversee.net, and numerous other companies in offerings.
Represented The Advisory Board Company in its US$850m acquisition of Royall & Co.
Education
J.D., Georgetown University Law Center, 1997
M.B.A., Loyola University Maryland, 1994
B.B.A. Accounting, Loyola University Maryland, 1989
Bar admissions and qualifications
District of Columbia
Maryland
Memberships
Member, American Bar Association
Member, American Institute of Certified Public Accountants
M&A/Corporate and Commercial: Shareholder Activism
Legal 500 US
2022-2023
M&A/Corporate and Commercial: M&A: Large Deals ($1bn+)
Legal 500 US
2007-2020, 2022
M&A/Corporate and Commercial: Corporate Governance
Legal 500 US
2021
M&A, Notable Practitioner
IFLR1000
2020
Press releases
22 December 2021
Press releases
13 May 2021