Patricia (Pat) A. Brannan

Senior Counsel Litigation, Arbitration, and Employment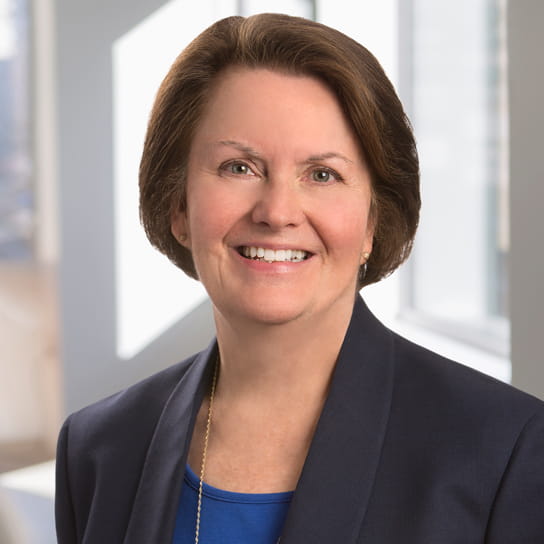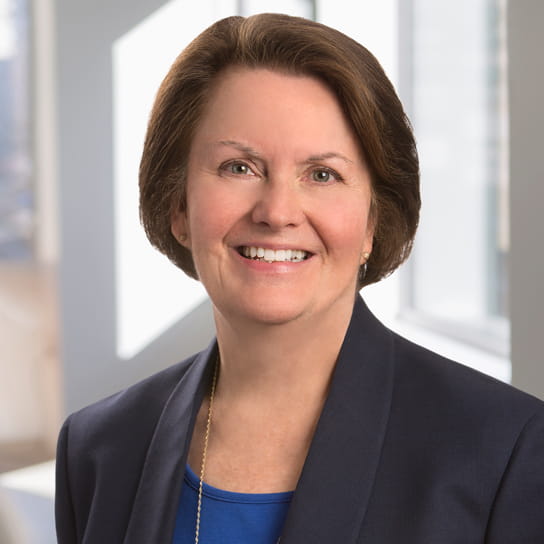 "Outstanding service as Chair of the Board on Professional Responsibility."

District of Columbia Court of Appeals
Senior Counsel Pat Brannan stepped down as General Counsel at the end of 2017, after six years as the lead lawyer representing Hogan Lovells in the Americas. Pat has managed litigation, claims, legal compliance, ethics, and risk management issues relating to law practice.
Pat has also dealt comprehensively with the complex ethical challenges that face most lawyers throughout their careers. For decades, a central focus of her practice has been compliance with professional ethical and conflict of interest requirements. Her background as a practice leader (Education practice group, 1995–2004, and Pro Bono practice, 2004–2011) provided Pat with the experience needed to ground her compliance advice in the realities of complex legal practice. She served as co chair of the firm's Legal Ethics Committee from 2002–2011.
Before becoming Hogan Lovells US LLP General Counsel in 2012, Pat represented clients in arbitrations and bench trials, jury trials, and appeals in federal and state courts throughout the United States. Her appellate practice has featured arguments before the U.S. Supreme Court and most of the federal courts of appeal. Pat was a former Chair of the Board on Professional Responsibility for the District of Columbia. She also taught professional responsibility at the George Washington University School of Law.
Pat clerked for the Honorable John M. Ferren on the District of Columbia Court of Appeals for one year before joining Hogan & Hartson (now Hogan Lovells) as an associate in 1980.
"Outstanding service as Chair of the Board on Professional Responsibility."

District of Columbia Court of Appeals
Representative experience
Co-leader of a team analyzing the District of Columbia Government's response to the HIV/AIDS epidemic.
Education
J.D., Harvard Law School, cum laude, 1979
B.A., Marquette University, summa cum laude, 1975
Bar admissions and qualifications
District of Columbia
Maryland
Court admissions
U.S. Court of Appeals, District of Columbia Circuit
U.S. Court of Appeals, Eighth Circuit
U.S. Court of Appeals, Eleventh Circuit
U.S. Court of Appeals, Fourth Circuit
U.S. Court of Appeals, Ninth Circuit
U.S. Court of Appeals, Seventh Circuit
U.S. Court of Appeals, Third Circuit
U.S. Supreme Court
"A Person for Others" Award
Marquette University, Klinger College of Arts and Sciences
2018
Washingtonian, Top Lawyer, Civil Rights
Fellow
American Bar Foundation