Mary Carmen Fuertes Abascal
Abogado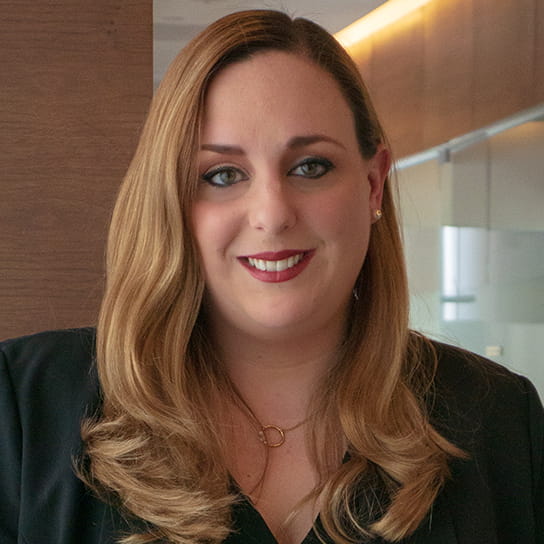 Practice Group
Litigation
Mary Carmen Fuertes Abascal es abogada de Hogan Lovells BSTL. Mary Carmen se enfoca en el área laboral y ha participado en todo tipo de consultoría laboral, terminaciones laborales, auditorías laborales, sustituciones patronales, reestructuras, investigaciones laborales, inspecciones, así como en la implementación de estrategias colectivas, y administración de contratos colectivos de trabajo.
Mary Carmen ha recibido reconocimiento del Instituto Mexicano de la Juventud y la Secretaria de Educación Pública por haber participado como candidata a recibir el Premio Nacional de la Juventud edición 1998. También obtuvo un reconocimiento por su participación en el Advanced English Language Course, Kingswood Educational Centre, Inglaterra (28 de Julio del 2001), First Certificate in English, Grade A, University of Cambridge, y Young Learners Teacher's Certificate, The Anglo, México, D.F. Recibió el Diploma de Reconocimiento a la Excelencia Académica en la Facultad de Derecho, Universidad Anáhuac.
Antes de incorporarse a Hogan Lovells BSTL en 2011, ella inició su carrera como abogada para varios despachos locales. Mary cursó la licenciatura en derecho en la Universidad Anáhuac del Norte.