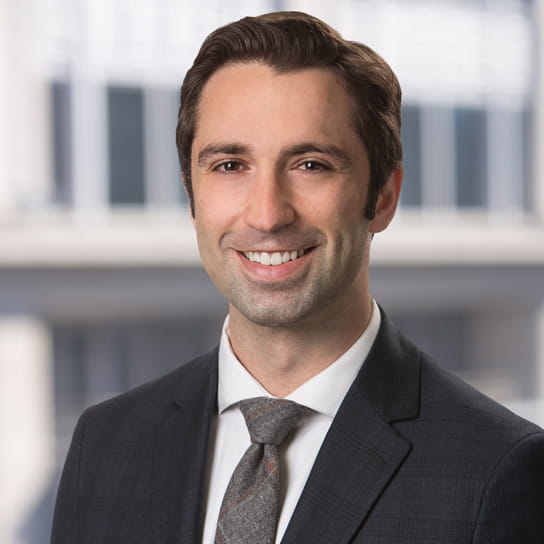 Wes Platt provides strategy, legal, and policy advice on a wide range of communications issues to some of the world's largest companies. Clients across industry sectors seek his advice on communications issues such as net neutrality, spectrum policy, and broadband privacy.
For the past three years, Wes has focused on helping his clients obtain significant victories in FCC proceedings, such as those that involve sharing spectrum with unlicensed operations. He has also helped achieve regulatory approval for mergers, acquisitions, and other transactions, such as T-Mobile's US$3.3 billion spectrum swap with Verizon in 2015.
Wes is also adept at developing actionable compliance strategies that accomplish clients' business goals while respecting consumers' rights under federal and state law. For example, Wes has deep experience with the Telephone Consumer Protection Act (TCPA) and Section 5 of the Federal Trade Commission Act. He also advises on a variety of privacy and data security topics.
Prior to joining Hogan Lovells, Wes helped craft federal policy as an attorney at the FCC. As part of the Wireline Competition Bureau, Wes promoted broadband deployment and adoption and often focused on infrastructure issues, such as those involving pole attachments and rights-of-way. As part of the Consumer and Governmental Affairs Bureau, Wes helped tackle issues that have a more direct impact on consumers, such as how the TCPA applies to certain calling practices.
Wes started his career at the U.S. District Court of New Mexico, where he gained valuable insight into the judicial process as a federal law clerk. He has supplemented this litigation experience through his work with the D.C. Bar's Justice and Advocacy Program, where he has represented clients in consumer protection and landlord-tenant cases for the past five years. He also regularly advises on appellate and district court cases that involve communications issues.
Education and admissions
Education
J.D., Vanderbilt University Law School, 2007
B.A., University of Florida, magna cum laude, 2004
Memberships
Legal Counsel, Justice and Advocacy Clinic, DC Bar Pro Bono Program, 2011-Present
Bar admissions and qualifications
District of Columbia
Florida