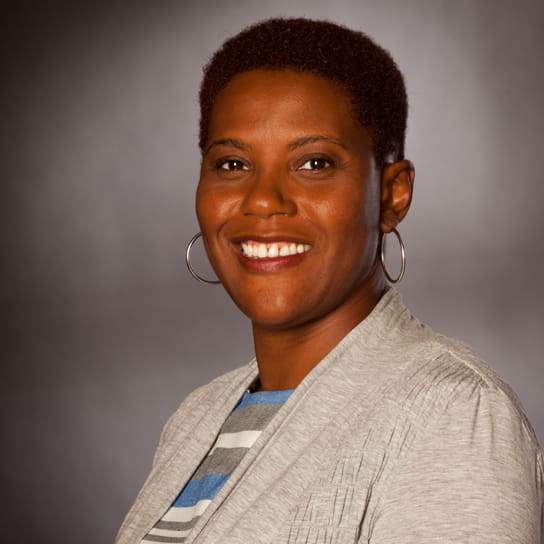 Natashia Tidwell
Counsel, Boston
Natashia Tidwell brings a strong background spanning law enforcement, academia, and federal prosecution to the firm. Her hands-on experience positions her perfectly to help clients through white collar criminal investigations and other allegations of misconduct.
Focusing on both white collar criminal and civil litigation matters, Natashia has a practical approach that meets the highest standards for accountability and fair methods for resolving legal matters.
Natashia also focuses on internal investigations, monitorships, and compliance, where she applies her particular knowledge of law enforcement practices, including the internal affairs process and policy development and review. Most recently, Natashia was an associate professor of law at New England Law | Boston, where she taught doctrinal courses in criminal procedure, evidence, and white collar crime.
She began her legal career as a federal prosecutor in both the Department of Justice (DOJ) Public Integrity Section and the U.S. Attorney's Office for the District of Massachusetts. As an Assistant U.S. Attorney, Natashia handled a wide variety of investigations, enforcement proceedings, and trials related to conspiracy, extortion, narcotics, and organized crime. At DOJ, she prosecuted and supervised investigations of serious misconduct by public officials throughout the United States and its territories.
Natashia's interest in the law took root before she became a lawyer, while serving as a police officer with the Cambridge, Mass. police department. During her tenure, she rose through the ranks to become the first female lieutenant in the department's history. Her many assignments included several years as a detective in the Internal Affairs Division, where she investigated civilian complaints of police misconduct, excessive force including a police-involved shooting, as well as allegations of criminal conduct against members of the department.
Education and admissions
Education
J.D., New England School of Law, summa cum laude, 2003
B.A., University of Massachusetts, 1999
Memberships
Commissioner's Advisory Group, Cambridge Police Department
Boston Bar Association, Civil Rights and Civil Liberties Section, 2018 Co-Chair
Massachusetts Black Lawyers Association
Bar admissions and qualifications
Massachusetts
Representative experience
Served as a federal monitor on teams tasked with overseeing implementation of police and court reform efforts in Ferguson, Mo. and Newark, N.J.*
Secured the convictions of two sitting state court judges and a prominent local trial attorney following a months-long bribery and conspiracy trial.*
Appointed by two mayors to police oversight panels tasked with ensuring fairness and thoroughness in the internal affairs process.*
Member of team that conducted review of policies and practices of private hospital security force following critical incident resulting in a patient's death.*
Counsel in multi-defendant conspiracy, extortion, and narcotic trials. Managed asset forfeiture proceedings following laundering and crimes prosecution.*
Supervised drug trafficking, racketeering, and organized crime-related investigations through grand jury, cooperating witnesses, and electronic surveillance.*
*Matter handled prior to joining Hogan Lovells.
Latest thinking and events