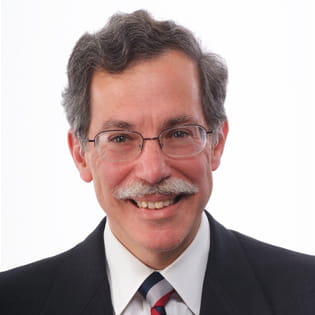 Steven Datlof is a lawyer and licensed physician who focuses his practice on counseling related to the intersection of regulatory, legal, and clinical issues. He leverages his extensive experience in law and medicine to help clients develop regulatory strategies for obtaining U.S. Food and Drug Administration (FDA) marketing approval for their medical devices, pharmaceuticals, and biological products.
As a board-certified, practicing psychiatrist and distinguished fellow of the American Psychiatric Association, Steve has in-depth knowledge about products that impact the brain and behavior. With his broad background he works with clients developing products in a wide variety of other therapeutic areas. He helps companies obtain FDA marketing approval through the 510(k) premarket notification and premarket approval processes, as well as through the hybrid "de novo" process for moderate risk devices. He handles a broad range of regulatory issues, including FDA appeals.
Previously, Steve was a Director of Regulatory Affairs for a major pharmaceutical company. He was a member of Institutional Review Boards charged with clinical trial oversight and a member of the clinical faculty at Temple University School of Medicine.
Steve has published and lectured in the U.S., Europe, and Israel on issues in regulatory and health law. He has been a guest lecturer at Drexel University and University of Rochester graduate school courses on medical device design.
He has longstanding experience with mental health law from his practice of law and psychiatry. In 2012, he was named an American Health Lawyers Association Pro Bono Champion for his work with Liberia to create new mental health legislation.
Steve clerked for the Honorable John R. Padova, U.S. District Court for the Eastern District of Pennsylvania.
Awards and recognitions
2014
Healthcare: Life Sciences
Legal 500 US
Education and admissions
Education
J.D., Temple University School of Law, magna cum laude
M.D., University of Rochester School of Medicine
B.A., Yale University, magna cum laude
Memberships
Distinguished fellow, American Psychiatric Association
Member, American Bar Association
Bar admissions and qualifications
Pennsylvania
New Jersey
Latest thinking and events
Published Works
Clinical Studies in the US and EU: Similarities and Differences
Journal of Medical Device Regulation
February 2011
Published Works
Clinical Studies in the US and EU: Similarities and Differences
Journal of Medical Device Regulation
February 2011
Published Works
Adverse Event Reporting in the EU and the USA: Similarities and Differences
Journal of Medical Device Regulation
August 2010
Published Works
Adverse Event Reporting in the EU and the USA: Similarities and Differences
Journal of Medical Device Regulation
August 2010