Stanislas Roux-Vaillard

Partner Intellectual Property, Media, and Technology

Languages

English, French, German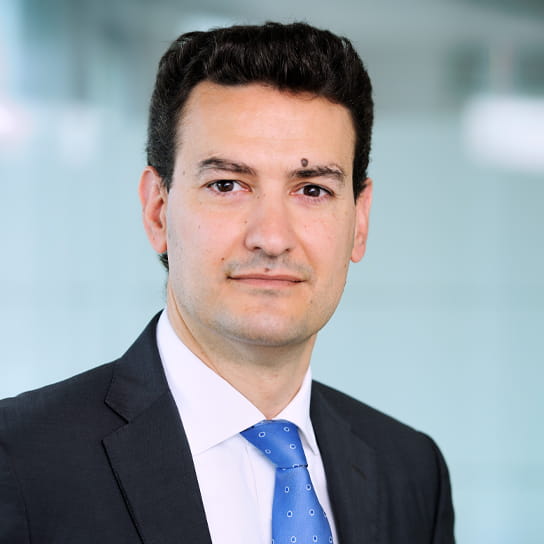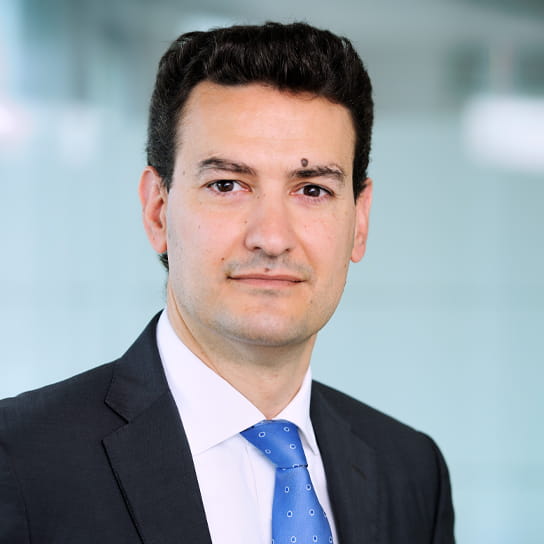 Feted as the 'most talented lawyer of his generation in France'

Managing Intellectual Property 2015
Stanislas brings insight to clients willing to take advantage of French patent law. 
As the partner leading the IPMT team in the Hogan Lovells Paris office, Stanislas is an experienced patent litigator mainly involved in national and multi-jurisdictional patent litigations, mediations and arbitrations, representing international clients, notably in the field of life sciences and telecommunications.
Admitted to the Paris Bar, he represents clients by advocating before IP French courts (on first instance and on appeal) and before the UPC.
With a network of talented patent litigators worldwide, Stan also takes part in the conception and execution of the multijurisdictional strategies of clients, along the specifics of their industry and business model. He is involved in a number of pharma and biotech cases helping clients make the most of their patent exclusivity. He and his team collected the highest award for patent infringement in France and in Europe. He represents clients in the telecom industry in contractual defences to standard essential patents and in non-essential patent claims brought by non-practicing entities.
In specific chemistry and mechanical engineering cases, his ability to use evidence gathering tools such as the 'saisie-contrefaçon' helped clients gain leverage for early settlement of infringement situations. Stan is also involved in patent portfolio and know-how review and licensing, notably in corporate deals where IP valuation is key.
He regularly writes articles on intellectual property developments in France. Stan is the author of the 'France' chapter of The Intellectual Property Law Review (Law Business Research Ltd) and is a research partner of the ABA Section of International Law.
'One of the best' in patent litigation

Chambers Global
Representative experience
Representing a US pharma company to enforce its patent rights on an oncology combination and collecting €28m.
Representing a global leader for CAD software in a trade secrets misappropriation case and collecting €5.7m on appeal.
Assisting and representing a Taiwanese smartphone manufacturer in defending its freedom to operate against essential/non-essential patent infringement claims brought by a competitor.
Assisting a chemical company in a mediation to settle an ownership dispute regarding results of a co-development project on microwave activation of HDPE.
Successfully representing a medical device company in defending against two preliminary injunctions and a case on the merits, thus securing freedom to operate in France. 
Education
Doctorat, Université Paris II Panthéon-Assas, 2001
LL.M., John Marshall Law School - Chicago, 2000
Bar admissions and qualifications
Memberships
EPLAW (European Patent Lawyers Association)
APEB (Association des Praticiens Européens des Brevets)
AIPPI (International Association for the Protection of Intellectual Property)
Intellectual Property: Patents (France), Band 3
Chambers Global
2023
Intellectual Property: Patents, Leading Individual
Legal 500 EMEA
2023
Intellectual Property: Patents (France), Band 3
Chambers Europe
2023
Patents: Litigation, Band 2 - Excellent
Décideurs Magazine
2023
Intellectual Property Law (France)
Best Lawyers
2023
Litigation: Lawyers (France)
JUVE Patent
2023
Gold - Individuals: litigation (France)
IAM 1000
2023
Patent contentious - law firms (France)
IP STARS
2022
Managing IP Awards (EMEA): France
Impact Case: Eli Lilly vs. Fresenius Kabi
2021