Sean Thomas Keely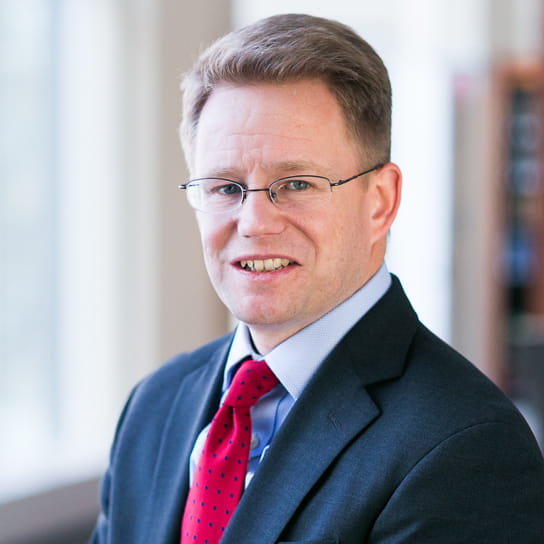 Practice Group
Litigation
Even while a first-year law student, Sean Keely was involved in (re)insurance litigation as an intern with a firm handling reinsurance and insurance insolvency matters. Over 20 years later, Sean brings that deep industry knowledge to bear as a partner in the New York office of Hogan Lovells, litigating and arbitrating commercial disputes with a particular focus on the (re)insurance industry.
Clients seek out Sean because he knows the industry and the issues clients face, and because he knows how to take cases to trial when necessary to win them. He has successfully tried cases to verdict in U.S. state and federal courts, and to final award in arbitration for clients based in the U.S., London, Continental Europe, and Asia.
Over the past several years, Sean has been at the center of cases addressing developing issues in the industry, including late notice, allocation and aggregation of losses, follow-the-settlements, breaches of the duty of utmost good faith, material misrepresentation, and insurer insolvency. Sean has been a ranked lawyer in Chambers USA for Insurance Dispute Resolution for 2014 and 2015, and he has been listed in Who's Who Legal Insurance and Reinsurance for 2012 through 2015.
Sean is also a member of the Education Committee of AIDA Reinsurance and Insurance Arbitration Society (ARIAS-US), and has presented at and chaired seminars and workshops for certified reinsurance arbitrators and industry practitioners.
Beyond the (re)insurance arena, Sean has litigated and arbitrated complex disputes for financial services providers, energy companies, major manufacturers, and beverage companies.
"Clients describe [Sean] as an 'impressive analytical man' who is an 'outstanding insurance dispute resolution lawyer, always on top of the facts and ahead of the opponent'."
Representative experience
Won a federal jury trial for a European reinsurer on a fraudulent inducement claim, with a US$34.5m verdict, including punitive damages.
Won a federal court decision establishing the availability of late notice defense to reinsurer under California law without the need to show prejudice.
Won a defense verdict for an insurer finding no coverage for environmental clean-up costs following a bench trial in New Jersey state court.
Successfully represented London-market reinsurers in arbitration defending against US$50m of billings arising from asbestos, mass tort losses.
Winning summary judgment for reinsurers recovering nearly US$10m in interest on subrogation recoveries the cedent had wrongfully withheld.
Establishing procedures in insurance insolvency proceeding for reinsurers to interpose defenses to policyholder claims submitted to insolvent estate.
Representing energy company pursuing claims against oil and gas field service provider for breaching contract to supply well stimulation services.
Counsel to multinational energy company in government investigation of alleged complicit liability for war crimes committed by African state military.
2015-2017
Insurance: Dispute Resolution (Insurer) (New York)
Chambers USA
2014
Insurance: Dispute Resolution (Insurer) (New York), Up and Coming
Chambers USA
2013
Insurance: Advice to Insurers
Legal 500 US
Latest thinking and events
Hogan Lovells Publications
Insurance Alert
Hogan Lovells Publications
Insurance Alert
Hogan Lovells Publications
Insurance Alert
Hogan Lovells Publications
Insurance Alert
Hogan Lovells Publications
Global Insurance and Reinsurance Bulletin
Insurance Alert