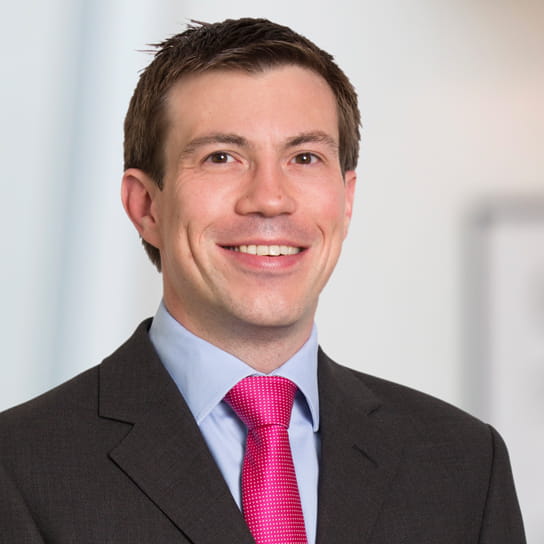 Mergermarket Young Dealmaker of the Year 2011
Philip prides himself on his extensive and assured knowledge of the law relevant to a wide range of corporate transactions, and on applying that knowledge flexibly and commercially to give clients the solutions they want with the legal protections and advice they need. He focuses on clients' key issues and assists them to take a proportionate approach. With his degree in German and Latin, Philip has a deep understanding of language and ensures that his documents are drafted to the highest standard. He hates stuffy, old-fashioned prose and is a firm supporter of the use of clear, natural and precise English in legal documents.
Philip has over 10 years' experience of acting on a wide range of public and private mergers and acquisitions, joint ventures, equity capital market transactions and solvent and insolvent restructurings in the financial, industrial and other sectors. He also regularly advises listed and private companies on matters of corporate law and compliance with listing rules and regulations.
Education and admissions
Education
First class honours in Classics and Modern Languages, Magdalen College, Oxford
Postgraduate Diploma in Law, BPP Law School, London
Representative experience
TSB Bank plc – on its acquisition of a £3.3bn portfolio of Northern Rock mortgage loans from Cerberus.
Advising Google Capital on its investment in FanDuel Limited.
Jefferies, Berenberg and Shore Capital on the AIM IPO of Market Tech Holdings Limited.
Aeroflex Holding Corp. on its sale to Cobham plc.
Bestway (Holdings) Limited on its auction acquisition of the Co-operative Pharmacy group.
Kodak Pension Trustees Limited on its acquisition of the global document imaging and personalised imaging businesses of Eastman Kodak Company.
CH2M Hill on its acquisition by scheme of arrangement of Halcrow Holdings Limited.
Paternoster Limited on its auction sale to Rothesay Life.
SEGRO PLC on its recommended takeover of Brixton plc and related placing and open offer.
Warburg Pincus and Cinven funds on their consortium acquisition of two Dutch cable operations, Casema and Essent Kabelcom.
Mitsui AgriScience International on its acquisition of an Irish chemicals company.
The Depository Trust Company on the admission of shares in English companies to its paperless settlement system in the U.S.
Government of Singapore Investment Corporation on its underwriting of a proposed rights issue by Prudential plc.
GEM Global Emerging Markets Group on numerous equity-linked investments in businesses around the world, including Europe, the Middle East, Africa, Asia and the Americas.
Government of Singapore Investment Corporation on its investment in convertible securities in the Travelport group.
Christian Salvesen PLC on its recommended takeover by Groupe Norbert Dentressangle.
Softbank Corporation as in-house counsel in Tokyo and on its investment in Betfair Group.
X5 Retail Group N.V. on its acquisition of the Karusel supermarket chain in Russia.
JP Morgan Cazenove on the listing of Arawak Energy Limited on the main market of the London Stock Exchange.
Latest thinking and events