Peter Humphreys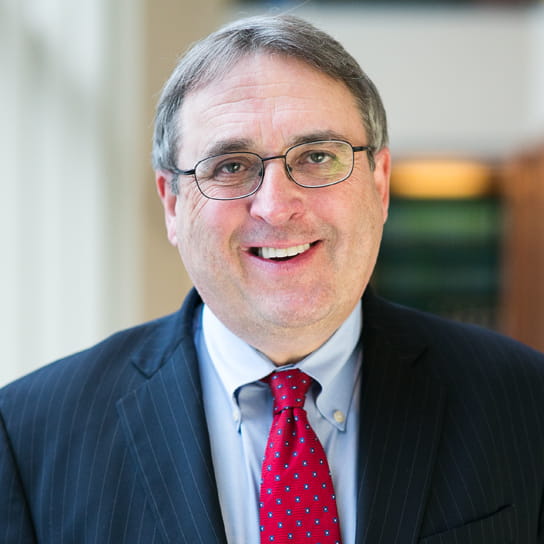 Peter Humphreys helps clients achieve their growth and capital raising needs. With more than 25 years of experience in corporate, securities, and finance transactions, Peter offers pragmatic advice on how money can be raised more efficiently and how business operations can be restructured to achieve that goal.
Peter has advised on numerous complex and large stakes finance transactions. He represents a diverse array of clients in a wide variety of industries, from public and private companies, to banks and insurance companies.
Peter provides practical, results-driven advice. To this end, he immerses himself in the business of his clients. He believes that the way in which capital is raised should complement the way a business is operated, not disrupt it.
Peter focuses his practice on structured finance transactions including securitization of consumer receivables, equipment and operating leases, credit card receivables, auto loans, franchise loans, small business loans, energy receivables, intellectual property, trade receivables, healthcare receivables, bank loans, and mortgages. Peter also works on structured capital transactions providing reserve and capital relief for insurance companies and banks. In addition, he has experience in other public and private capital markets transactions and the development of new financial products for U.S. and offshore transactions in both the public and private markets. He often works on cross-border deals.
Representative experience
Advising T-Mobile in connection with its US$1.3bn securitization of retail installment sales contracts for mobile phones.
Advising Fairway Outdoor Advertising in connection with its US$247m whole business securitization of billboard advertising contracts.
Advising a major financial institution in connection with its U.S. receivables purchase program for various corporate customers.
Advising HSBC in connection with its credit card/consumer loan securitization programs in the United States over a 20-year period.
Advising Macquarie Equipment Finance in connection with its equipment lease securitization transactions.
Advising Presidio Inc. in connection with its US$200m trade receivables securitization facility with PNC Bank.
Advising CIT in connection with its US$550m factoring receivables securitization program.
2009-2011
Leading Lawyer in Structured Finance: Securitization
Legal 500 U.S.
2008
Top 25 Structured Finance Lawyer in the U.S.
Legal Media Group's Expert Guides to the Leading Lawyers – Best of the Best USA
2001, 2002, 2004
Client Service All-Star Team
BTI Consulting Group
Latest thinking and events
Hogan Lovells Publications
Brochure
Hogan Lovells Publications
Hogan Lovells Publications
SEC Update
Hogan Lovells Publications
SEC Update
Hogan Lovells Publications
Client Notes