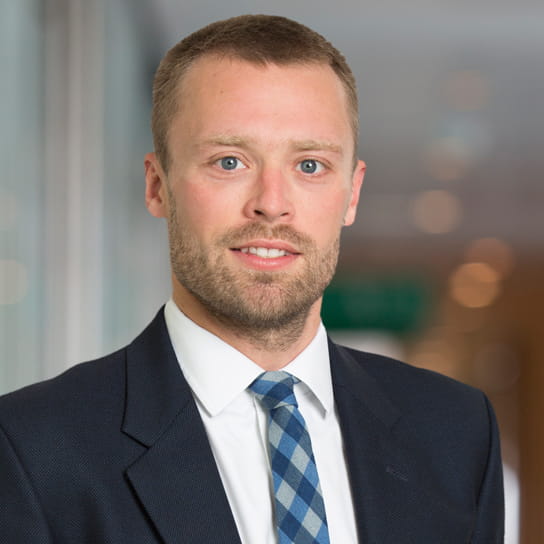 Peter Hood advises clients on a wide range of disputes and issues under public and private international law. One of the founding members of our Business and Human Rights Practice, Peter has a particular focus on International Human Rights and International Humanitarian Law.
Peter has acted in some of the leading, international disputes in the field and has a particular focus on issues of jurisdiction and conflict of laws. He currently acts for the defence in a prosecution for alleged corporate complicity in crimes under international law. He has recently advised companies on the jurisdiction of the English courts over transnational torts and acted in land-mark litigation in the English Supreme Court on issues related to universal jurisdiction. Peter also has experience acting for clients in the financial and extractive sectors in OECD National Contact Point complaints. As part of his international arbitration practice, Peter has successfully represented clients from the telecommunications, shipping, extractive and tech sectors in disputes under the ICC, LCIA, LMAA and UNCITRAL rules.
Peter combines his disputes practice with advisory work, supporting businesses to identify and prevent adverse human rights impacts in their operations and supply chains. He regularly advises clients on issues related to Modern Slavery and human rights impacts more broadly, with recent experience advising companies in the TMT sectors on how to address human rights issues associated with artificial intelligence, the internet of things and the expansion of connectivity services into new, high risk markets.
After leaving Oxford University with a first class degree, Peter spent 2 years teaching in an inner London school on the TeachFirst programme. He went on to complete his legal training before joining Hogan Lovells in 2012 and was later awarded the Brigid Cotter Prize and a Master of Laws in Public International Law with distinction from London University. He is a Justice Advisor for the UK Government's Civilian Stabilisation Unit.
Peter regularly gives training to lawyers, students and businesses on business and human rights issues, has published widely on the subject and plays a leading role in the firm's thought leadership projects on business and human rights.
Education and admissions
Education
LLM (Public International Law), University of London, Distinction and Brigid Cotter Prize, 2018
M.A., Oxon, 2014
BPP University, 2014
L.P.C., BPP University, (Commendation), 2012
GDL, Northumbria University, Newcastle, (Commendation), 2009
B.A., Oxford University, (First Class), 2008
Memberships
British Institute of Comparative and International Law
Bar admissions and qualifications
Solicitor, England and Wales
Representative experience
Advising an energy company and its executives in a criminal investigation on the basis of universal jurisdiction into complicity in violations of international humanitarian law.
Advising a multinational extractive company on the jurisdiction of the English courts to hear claims against it arising out of a terrorist attack committed overseas.
Acting in an intervention at the UK Supreme Court regarding the definition of torture under and the extent of the UK's criminal jurisdiction.
Advising multinationals in the construction, engineering and technology sectors on their Modern Slavery statements and underlying systems and processes to prevent slavery and human trafficking.