Dyah Paramita
Senior Associate
Jakarta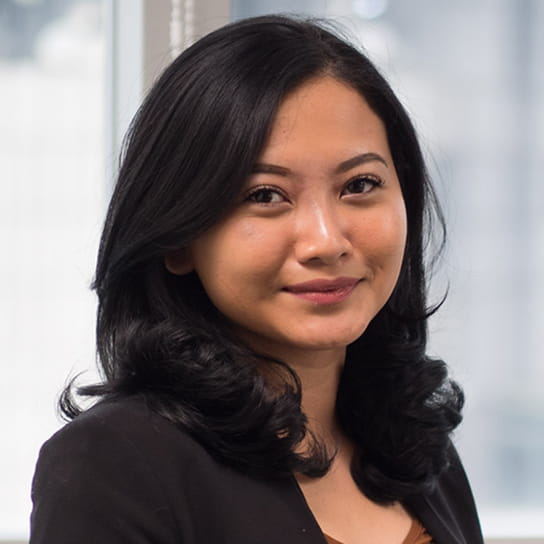 Languages
English, Indonesian
Practice Group
Litigation
Dyah has an extensive understanding and experiences in handling antitrust and competition law issues before the Indonesia's Competition Authority (Komisi Pengawas Persaingan Usaha, KPPU), varying from advisory, cartel investigation, and antitrust and competition litigation. A fully qualified Indonesian advocate and Member of the Chartered Institute of Arbitration (MCIArb), giving her the exposure in handling any disputes in Indonesia, varying from commercial disputes before the courts, arbitration—both domestic and international—and out-of-court settlement. She also has an extensive experienced in handling criminal matters, internal investigations as well as private wealth disputes.
Representative experience
Bridgestone Tire Indonesia on a defence for cartel allegation proceeding before the KPPU, appeal to the District Court and Supreme Court.
A multinational cement company in an investigation regarding alleged fraud and embezzlement.
A multinational power technology company in an investigation related to alleged bribery and corruption.
A multinational information technology device manufacturer in relation to a preliminary investigation before the KPPU with clean result.
Major airline in Indonesia with regard to their internal procurement regulation and potential dispute related to a tender process in compliance with the competition law.
Major mining services company on an advising in relation to tender and procurement regulations in compliance with the competition law.
An Indonesian AOC 135 airline company in a defence towards claims from victims of an aircraft incident.
An Indonesian chartered airline company (now liquidated) in a dispute related to their aircraft lease agreement.
International insurance company in relation to the consolation payment for several victims of a bombing accident in Indonesia.
International internet company on the internal investigation related to potential violation of competition law.
Latest thinking and events
Sponsorships and Speaking Engagements
31 August 2017
Jakarta
Published Works
Competition Law Insight