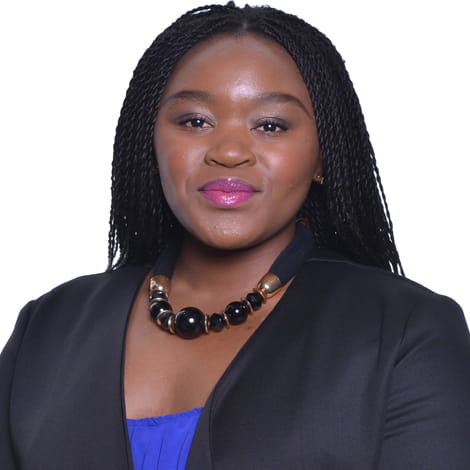 Palesa focuses on general and commercial litigation, administrative law, medical aid, insurance law and entertainment law.
Education and admissions
Education
Commercial Law and Drafting Short Course, LSSA Lead, 2017
English Business Writing Short Course, LSSA Lead, 2016
LL.B., University of the Witwatersrand, 2012
Court admissions
South Africa
Representative experience
Acting for an unsuccessful bidder (a security company) in review proceedings involving a physical security services tender for a municipality in the Gauteng Province.
Assisting a state-owned entity in review proceedings involving a long-term, million of rand media and advertising procurement tender.
Provided advisory opinion to one of South Africa's largest medical aid schemes on reinsurance and strategic legal advice assisting the scheme from exiting curatorship.
Assisting, as second-in-command, a state-owned entity, in review proceedings, reviewing the findings of the Public Protector.
Lead attorney in application at the Constitutional Court on the question of the constitutional validity of section 20A of the Diamond's Amendment Act Insurance.
Assisting SASRIA in a claim to the value of about ZAR40m.
Acting for one of the largest medical aid schemes in an intellectual property and contractual dispute of approximately ZAR10m against its former service provider.
Seconded to one of the largest medical aid schemes to act as general legal counsel with a specific focus on legislative compliance and clinical risk.
Latest thinking and events