Nkonzo Hlatshwayo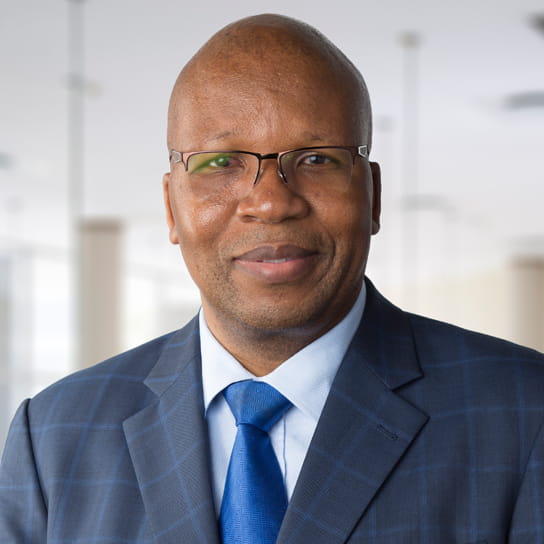 Languages
English, Zulu, Swati
Practice Group
Regulatory
Having been involved in the development and evolution of competition law in South Africa and southern Africa, Nkonzo is particularly qualified to advise clients on competition law issues on the continent.
Focusing on general competition work (including transactional/M&A), he represents parties in merger proceedings, complaint proceedings, intervention applications, leniency applications and cross-border proceedings. He also advises on competition law compliance and audits.
Previously, he served as a director in the Competition Board under the Department of Trade and Industry and later became the founding head of the Mergers & Acquisitions Division of the Competition Commission. He also served in a Deputy Commissioner capacity for two years. More recently he served as chairman of the Swaziland Competition Commission for 3½ years.
Nkonzo has handled a number of regional competition matters before various competition authorities.
He was also a lecturer in law for a number of years, teaching company law, constitutional law and the law of property. He published a number of academic articles and co-authored a book on human rights.
Representative experience
Advised Old Mutual in its acquisition of a controlling interest in UAP Holdings. The transaction was notified to the Comesa Competition Commission, Kenya and Tanzania.
Advised Masana Petroleum Solutions (Pty) Ltd in its acquisition of BP Southern Africa's chemicals and lubricants' businesses.
Conducted a comprehensive competition law audit for a company in the petroleum industry.
Conducted a comprehensive competition law audit for a company in the steel industry with consequential training and other advice.
Attended to various leniency applications in South Africa and other African jurisdictions.
Latest thinking and events
Hogan Lovells Publications
Hogan Lovells Events
04 September 2017
Johannesburg, South Africa
Hogan Lovells Publications
Competition and Antitrust Alert
Hogan Lovells Publications
Competition and Antitrust Alert