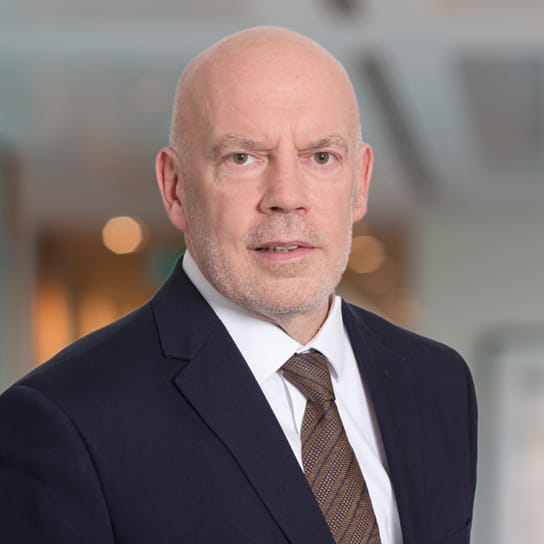 Steve Murphy
Senior Director – Hogan Lovells Financial Services Regulatory ConsultingLondon
Steve Murphy has over 25 years' experience of financial services regulation gained as both a professional adviser and industry practitioner. He provides regulatory advice and support to boards and senior management balancing the need to ensure adherence to regulatory requirements with a commercially sensitive approach.
Using his in-depth knowledge of regulatory requirements applying to banks, wealth managers, insurers, and advisory firms, Steve has a particular focus on FCA conduct of business requirements covering the full product life cycle: design and marketing; distribution, including provision of advice to customers; after-sales service, including complaint handling and remediation together with the appropriate governance; risk management; and quality frameworks that firms should have in place to succeed.
Working closely with clients to help them develop and grow their businesses while meeting the ever-increasing regulatory requirements, Steve provides support that is both forward- and backward-looking including:
Advice in respect of the impact of future regulatory change and how best for firms to organize and plan to minimize its impact on business as usual or where possible use it to gain advantage over competitors.
Strategic review and redesign of essential regulatory infrastructures including governance arrangements, quality control frameworks, compliance functions, complaint handling and training & competence schemes.
Successful design and delivery of large remediation programs and the provision of independent oversight of firms past business reviews to ensure they are carried out effectively achieving the correct customer outcomes.
Advice and support to firms who are the subject of regulatory investigations and/or enforcement action.
Management of several large s166 investigations on behalf of the regulator.
Detailed regulatory due diligence exercises and post purchase risk planning.
Representative experience
Led a Skilled Person investigation at a retail bank in respect of historical PPI sales practices, designed new complaint handling procedures and a remedial exercise.
Led a review of a large retail bank's product life cycle from product design/marketing through sales process (advised and non-advised) to after sales service.
Led a Skilled Person investigation at a large building society investigating their historical provision of investment advice to customers with recommendations for change going forwards.

Provided design and independent oversight advice for the wealth management division of a Global Investment Bank in relation to a large customer contact exercise.
Provided advice/support to the business change programme of a large retail bank re the regulatory implications and solution of implementing an appropriate conduct risk framework.

Led a review of all client facing marketing materials and terms and conditions for a large retail bank regarding FCA conduct and selling practices.