Mark Lin

Partner Litigation, Arbitration, and Employment

Languages

English, Cantonese, Mandarin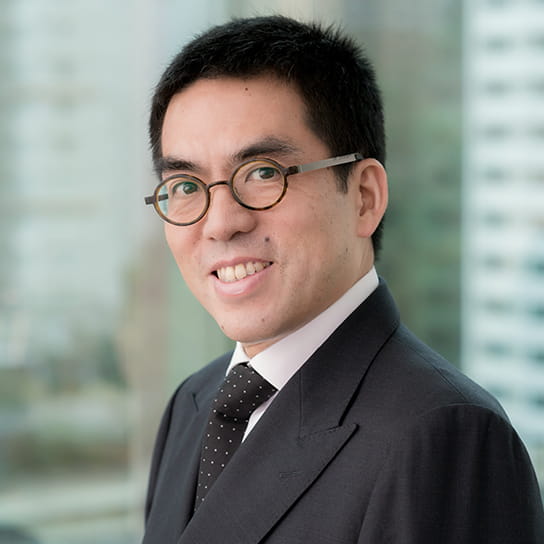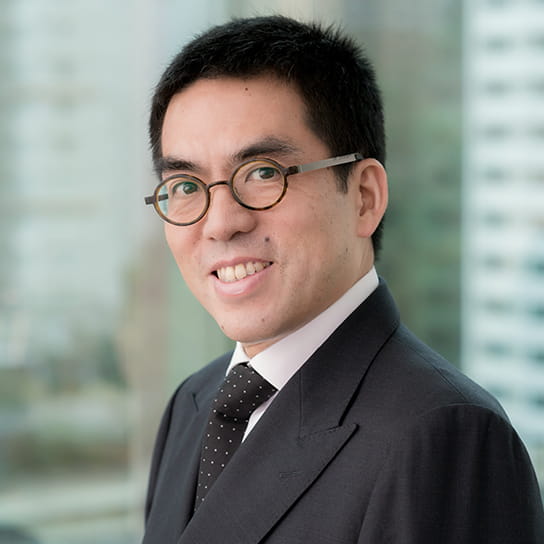 "Interviewees praise Mark Lin as a "strong litigator" who is "intellectually sharp and sensible in pushing matters forward."

Chambers Asia-Pacific 2019
He is not your ordinary litigator. Mark Lin has mastered the art of asking the right questions to find the right solutions. He has been using this solution-driven approach to help clients, particularly those in the financial services and multimedia sectors, since the 1990s. 
Mark is highly experienced dealing with courts, tribunals, and regulators in Hong Kong, Singapore, and Asia Pacific. He is effective at handling cross-border crises and multi-jurisdictional investigations. He is a seasoned advocate who has advocated for clients in international arbitrations in Hong Kong, London, Paris, Gothenburg, Singapore, Shanghai, and Beijing. 
Mark is recognized for commercial dispute resolution and contentious regulatory investigations by leading legal directories including Chambers (Leading Lawyer, Dispute Resolution) and Legal 500 (Hall of Fame, Regulatory).
Mark has been a partner at Hogan Lovells since 2003 and is a fellow of the Hong Kong Securities Institute.
"Interviewees praise Mark Lin as a "strong litigator" who is "intellectually sharp and sensible in pushing matters forward."

Chambers Asia-Pacific 2019
Representative experience
Advising a Chinese investment bank in responding to a document production notice issued by the SFC in aid of an insider dealing investigation by the SEC.
Successfully representing a European client in reaching a Cooperation Agreement and settling the Hong Kong Competition Commission's concerns.
Advising various multi-national clients on navigating through compliance with sanctions and anti-sanctions laws in multiple jurisdictions.
Advising an international bank in relation to the first ever investigation by the HKMA under the new anti-money laundering law covering financial institutions.
Assisting a public transport operator to secure an interim injunction in relation to transport disruption caused by protests in Hong Kong in August of 2019.
Assisting a government statutory body to secure an interim injunction in relation to transport disruption caused by protests in Hong Kong in August of 2019.
Successfully defending an ex-director of CITIC Limited in High Court and Market Misconduct Tribunal proceedings alleging market misconduct in claims exceeding $1.9 billion.
Advising the vice chairman of a global US bank in relation to the hiring probe by the SEC/DOJ.
Advising an international bank on regulatory/legal/internal corporate governance issues arising from staff/customer fraud involving regulators in Hong Kong, UK, Singapore and Taiwan.
Advising a multinational transport company in petitioning for the winding up of a PRC incorporated company in Hong Kong.
Advising a Hong Kong government statutory body in successfully defeating judicial review application challenging the construction and financing of a third runway.
Defending a Hong Kong bank in a multi-million dollar arbitration claim brought by an Australia-headquartered technology company in relation to additional payment for works.
Acting in the first ever application to set aside an arbitration award under the UNCITRAL Model Law in Hong Kong.
Advising an international bank in dealing with a monitor appointed by the Department of Financial Services New York.
Advising a global investment bank in investigations by the MAS and the HKMA into alleged AML breaches.
Education
LL.M., The University of Hong Kong, 1993
B.A., Keele University, 1987
Bar admissions and qualifications
Australia
Solicitor, England and Wales
Hong Kong
Memberships
Member of Legal Committee of Hong Kong General Chamber of Commerce
Fellow of Hong Kong Securities and Investment Institute
Associate of the Chartered Institute of Arbitrators
Member of the Hong Kong Institute of Directors
Member of the Law Society Committees on Civil Litigation and the Overseas Lawyers Qualification Examination
Member of the Inter-Pacific Bar Association
Member of the International Association of Defense Counsel
Hall of Fame, Regulatory (Hong Kong)
Legal 500
2020-2022
Regulatory (Hong Kong), Leading Individual
Legal 500 Asia Pacific
2006-2022
Dispute Resolution: Litigation (Hong Kong)
Legal 500 Asia Pacific
2012-2022
Dispute Resolution: Litigation - International Firms (China)
Chambers Asia-Pacific
2008-2022
Financial Services: Contentious Regulatory - International Firms (China)
Chambers Asia-Pacific
2013-2021
Dispute Resolution - International Firms (China)
Chambers Global
2006-2021
Acritas Star
Acritas Stars Independently Rated Lawyers
2020
International Arbitration (Hong Kong)
Legal 500 Asia Pacific
2018
National Leader - Business Crime Defence & Investigations
Who's Who Legal
2022
Global Leader - Investigations
Who's Who Legal
2022
Thought Leader - Commercial Litigation
Who's Who Legal
2022
Press releases
13 April 2019