Andrew J. Lee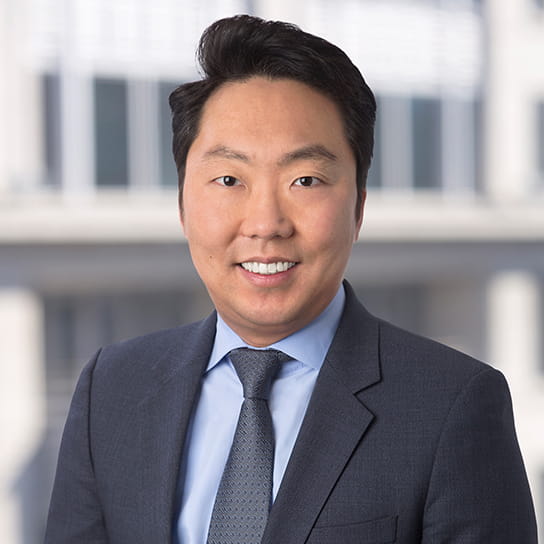 Practice Group
Regulatory
Andrew Lee began his career at the U.S. Federal Trade Commission during the Clinton Administration, where he helped initiate several major antitrust enforcement actions and assisted the Commission's leadership in formulating broad competition law enforcement policies and agenda.
A significant part of Andrew's practice in the past decade has focused on counseling and defending corporations and executives – particularly those headquartered in Asia – that have faced high-risk government antitrust investigations globally. He is particularly adept at advising his clients on preventing, detecting, responding to, and mitigating risks from potential signs of anticompetitive and other illegal conduct within a company.
Andrew also actively counsels clients on properly structuring and obtaining antitrust and other vital government regulatory clearances for mergers, acquisitions, joint ventures, and other strategic business initiatives.
Using the global coverage and far-reaching practice capabilities of Hogan Lovells, Andrew also supports companies that are headquartered in Asia on establishing and successfully expanding their U.S. and global market presence. In the past, Andrew has counseled leading companies in Asia in such mission-critical areas as U.S. renewable energy projects and investments, defense of cross-border disputes and arbitrations, patent and trade secret litigation, export control compliance, anti-corruption counseling, and international trade policy and disputes.
Representative experience
Counsel to several affiliates of Samsung Group to obtain early regulatory clearance for group-restructuring transactions
Counsel to LG Chem Ltd. to defend the firm against allegations of price-fixing conspiracies in a putative class action before U.S. federal district court
Counsel to a leading Japanese manufacturing machinery firm in connection with the acquisition of a controlling stake in its European competitor
Counsel to a leading Japanese manufacturer of automotive parts to obtain complete corporate amnesty in a criminal antitrust investigation by the Department of Justice
Counsel to Samsung Corning Precision Glass Co. Ltd. to seek complete corporate amnesty in a criminal antitrust investigation by the Department of Justice
Counsel to WebCT, Inc. in connection with obtaining antitrust clearance for its merger with Blackboard, Inc.
Counsel for Keystone Global Co. Ltd. to initiate a civil fraud action and obtain favorable settlements in connection with an energy acquisition transaction
Counsel for a leading Asian telecommunications client to advise and mitigate risks of certain export control and sanctions risks in the Middle East
Latest thinking and events
Hogan Lovells Events
19 October 2017
Seoul, South Korea
Events
Tokyo: 16 November 2017 at 09:30 - 18:00 ; Osaka: 13 November 2017 9:30 - 18:00