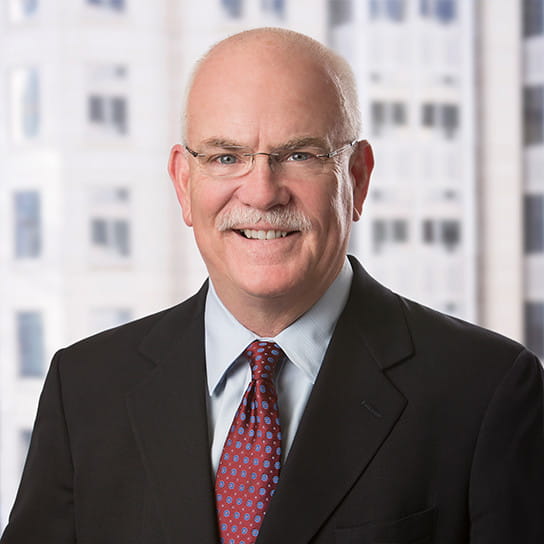 Kyle Simpson focuses on legislative and regulatory policy, business, and technology issues in the energy, environment, and natural resources industries. He is known in Washington and the energy industry for credibility, creativity, and thoroughness.
Kyle works with clients to build healthy relations with legislators, regulators, and policy makers to achieve workable decisions at the intersection of energy, environment, natural resources, and foreign policy. As a problem-solving advocate, Kyle sees the connections between public policy and business realities.
Having worked in the corporate world; federal, state, and local government; and private practice, Kyle understands the needs of a wide range of clients. Working in energy companies, Kyle developed the instinct to find solutions to legal problems while also advancing business objectives. As Senior Advisor to the U.S. Secretary of Energy, he developed and oversaw domestic and international energy policy.
Kyle has been involved in major environmental initiatives. He spearheaded the effort to lift the ban on the export of crude oil produced from the Alaska North Slope. He also worked to secure royalty relief for production of natural gas and oil from the Outer Continental Shelf, sell oil from the Strategic Petroleum Reserve to pay for its repair and maintenance, and raise the efficiency of refrigerators made in the United States.
Since joining Hogan Lovells in 2010, Kyle has worked with companies to develop liquefied natural gas (LNG) export facilities, prevent implementation of regulations that would be detrimental to clients' businesses, and create new energy technologies. In the wake of accidents, Kyle helps clients create programs to improve safety and protect the environment. He counsels clients on government relations, issue advocacy, project development and permit approval, compliance, and crisis response.
Education and admissions
Education
A.B., Brown University, 1979
Memberships
Member, Keystone Energy Board
Member, MIT Energy Initiative
Member, RPSEA Strategic Advisory Board
Representative experience
Managed the implementation of strategies for gaining approval for projects to export natural gas from the U.S.
Managed the development and implementation of appliance and electric equipment efficiency standards.
Helped create and implement a public/private research and development program for natural gas and oil production technology.